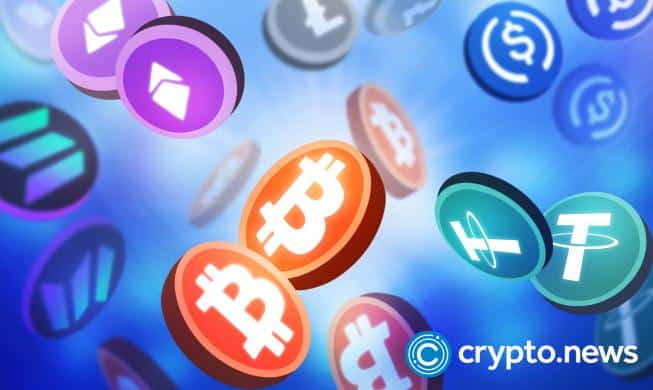 According to Wise's Brazil banking and expansion head Pedro Barreiro, the fees for crypto to fiat conversions are slowing down crypto use in South America. Given the growth potential of the crypto market in the region, fintechs are having it tough to adopt crypto payments, says Barreiro.
Crypto to Cut down Cross-border Payments Fees
Pedro Barreiro believes using crypto assets to transport money across borders is currently not a viable option for remittance companies. Most individuals still have to convert between fiat currencies and crypto today, which causes unnecessary friction and costs. Brazilian banking and expansion executives state that Pedro Barreiro is sensible.
Given that cryptos have the potential to speed up the remittance process in Latin America, a region where the British fintech, which is a growing provider of cross-border solutions, is closely following. However, it claims that utilizing crypto in foreign currency transactions raises the price of currency exchange and is best avoided for the time being.
What Strategy Does the Remittance Firm Employ?
To minimize money transfers across borders and save time and money, smart, formerly known as TransferWise, adopted a business model based on local banking networks. In this case, a user would transfer pounds into the company's U.K. bank account to convert them to Euros, and the company would then use its euro accounts to pay the recipient. It's a formula made to prevent paying the exorbitant commission fees that banks impose on international transactions.
Although some industry participants do not consider blockchain technology a feasible solution because the region lacks a sufficient payment infrastructure for cryptocurrencies, it has the potential to reduce costs.
Although there are some possible use cases for money transfers via the giants like Mastercard, they are still in the early stages of development.
As a hint that there is still more to be done to build the industry, Meta stated earlier this year that it would be shutting down its digital wallet experiment for moving money using stablecoins between the US and Guatemala.
It is essential to establish a network that enables users to make purchases using cryptos and spares them the hassle of converting their funds to fiat currency, according to a report published by chainalysis last year.
Aiming High For latAM
Amid a sell-off in tech stocks, fintech, which has a market capitalization of GBP 4.9 billion, has lost more than 50% of its value since becoming publicly traded on the London Stock Exchange in July 2021. This hasn't stopped the company from expanding into other areas and focusing its research on Latin America.
By the end of 2023, the company wants to quadruple the size of its staff in Brazil. And smart is planning to build offices in Mexico, one of the biggest remittance markets in Latin America, next month.
According to data from the World Bank, money transfers in the region increased by 25.3% last year to the U.S. $131 billion. Mexico alone received $51.5 million, demonstrating the region's appeal to major international players like Revolut.
Along with handling money transfers in Argentina, Uruguay, Colombia, Costa Rica, and other priority countries like Brazil and Mexico, Wise also holds an operating permit for Chile. The business's price structure and methodology with its banking partners vary from nation to nation.
Wise provides multi-currency digital wallets that enable users to transact in Euros, Pesos, or Dollars from the same platform, just like in the other nations where they operate.
Additionally, transactions are typically completed within hours, and users know the cost of the transaction upfront, even if the system uses the same exchange rate as that provided by Google.
Barreiro said that the business makes an effort to link directly to the local payment system but that when it is not possible,
"We hunt for banking licenses and partners who allow us to assess the immediate payment infrastructure, even indirectly to complete the payment locally."
Trending Searches
crypto news | cryptocurrency news | crypto news today | cryptocurrency news today | Latest cryptocurrencies | crypto market news | Latest crypto news | cryptocurrency latest news | crypto update