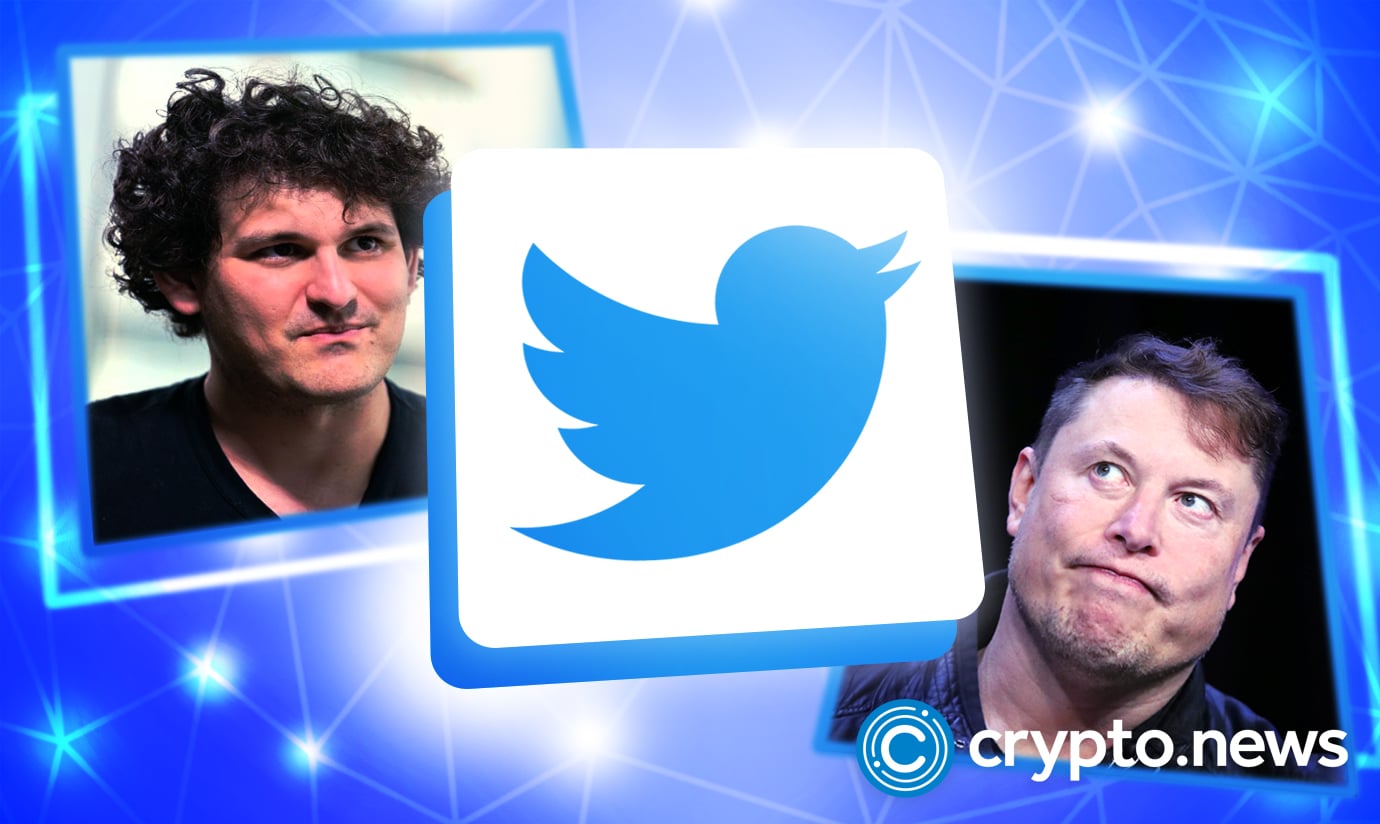 A shocking rumor concerning SBF's connections to Twitter surfaced in ерy space a few hours ago, but Elon Musk acted quickly to end it. According to the report by Business Insider, Sam Bankman-Fried holds a $100 million investment in Elon Musk's Twitter. The story claimed that, on May 5, a few weeks after Musk proposed purchasing Twitter for $44 billion, Tesla's CEO suggested to Bankman-Fried that he convert his publicly traded Twitter shares into stock in Musk's private firm. 
The failing bitcoin exchange's financial statement indicated that it might have some illiquid assets. According to the controversial news release, the identified illiquid asset was Twitter stock. In a recent tweet, Elon musk lashed out at the body behind the rumor, calling it fake news.
Details of the initial SBF/Twitter allegation
After the controversial news release stated that, after making his $44 billion purchase bid for Twitter, the magazine further noted that according to Semafor, an FTX balance sheet from this month displayed Twitter shares as an "illiquid" asset.
The news also indicated that Musk texted Bankman-Fried after the latter showed support for Musk's intentions for Twitter but stated he wouldn't be able to make any fresh investments in the company, according to Semafor. The magazine reported that the inventor of the cryptocurrency indicated he had roughly $100 million in stock that he could roll over into the deal.
Additionally, it was reported that SBF offered $100 million in shares in exchange for supporting Musk's venture but also informed him that he would not be able to invest further funds in Twitter. As implied in the story, Twitter and FTX representatives declined a request for comment before publishing the piece.
Musk, however, was involved with SBF.
Musk and Bankman-Fried did, however, make contact with one another on the issue detailed in the piece. At the time, Musk claimed that Twitter didn't require the blockchain integration that SBF insisted on and may have committed more funds for. The deal's sole "crypto" component is the $500 million Changpeng Zhao spent in Binance to support Musk's acquisition. Unfortunately, the investment's conditions are confidential and have not been addressed by the parties.
The recent developments regarding SBF only seem to add to his turmoils. Many firms came out and cut ties with the former FTX CEO amid the firm's collapse, which was purported by his actions.
Trending Searches
crypto news | cryptocurrency news | crypto news today | cryptocurrency news today | Latest cryptocurrencies | crypto market news | Latest crypto news | cryptocurrency latest news | crypto update