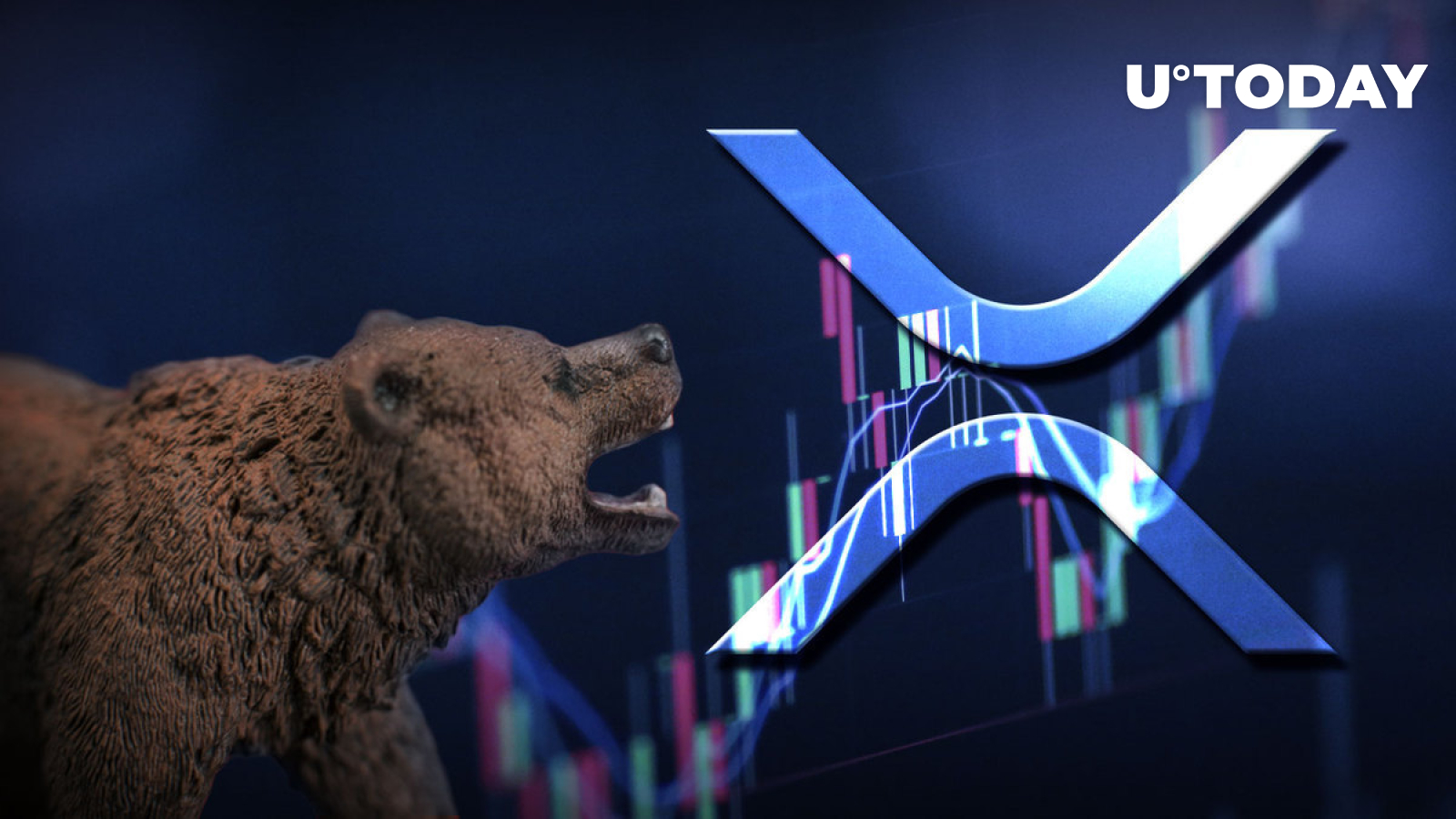 Alex Dovbnya
XRP facing potentially rocky road ahead with signs of bearish divergence and ongoing legal uncertainties casting long shadow
XRP, the popular cryptocurrency associated with blockchain company Ripple, is showing ominous signs of a potential market correction.
This follows the detection of what analysts term a bearish divergence, according to the popular 100eyes Crypto Scanner on Twitter.
In technical analysis, a bearish divergence occurs when the price of an asset such as XRP reaches a new high, but the relative strength index (RSI), a momentum indicator, fails to achieve a corresponding new high and shows a decrease.
This divergence between the asset's price and its RSI is often interpreted as a sign that the bullish momentum is weakening, potentially leading to a price correction or even a full-blown bearish trend.
The price of XRP as of May 23 is sitting at $0.46 after recording a minor increase of 3.3% in the last 24 hours.
Adding to the uncertainty around XRP's price trajectory, Evai CEO Matthew Dixon recently predicted a significant price drop for the digital asset, potentially falling as low as $0.34, before a significant rebound above $0.60. Dixon, known for his use of the Elliot Wave Theory, suggests that this volatility could offer high-risk high-reward trading opportunities.
As reported by U.Today, Ripple CEO Brad Garlinghouse recently predicted a speedy resolution to the SEC case. The resolution of the case, which has been a considerable overhang for Ripple, could sway the price of XRP in a significant manner. Hence, in the upcoming weeks, XRP's path seems fraught with both potential setbacks and opportunities.