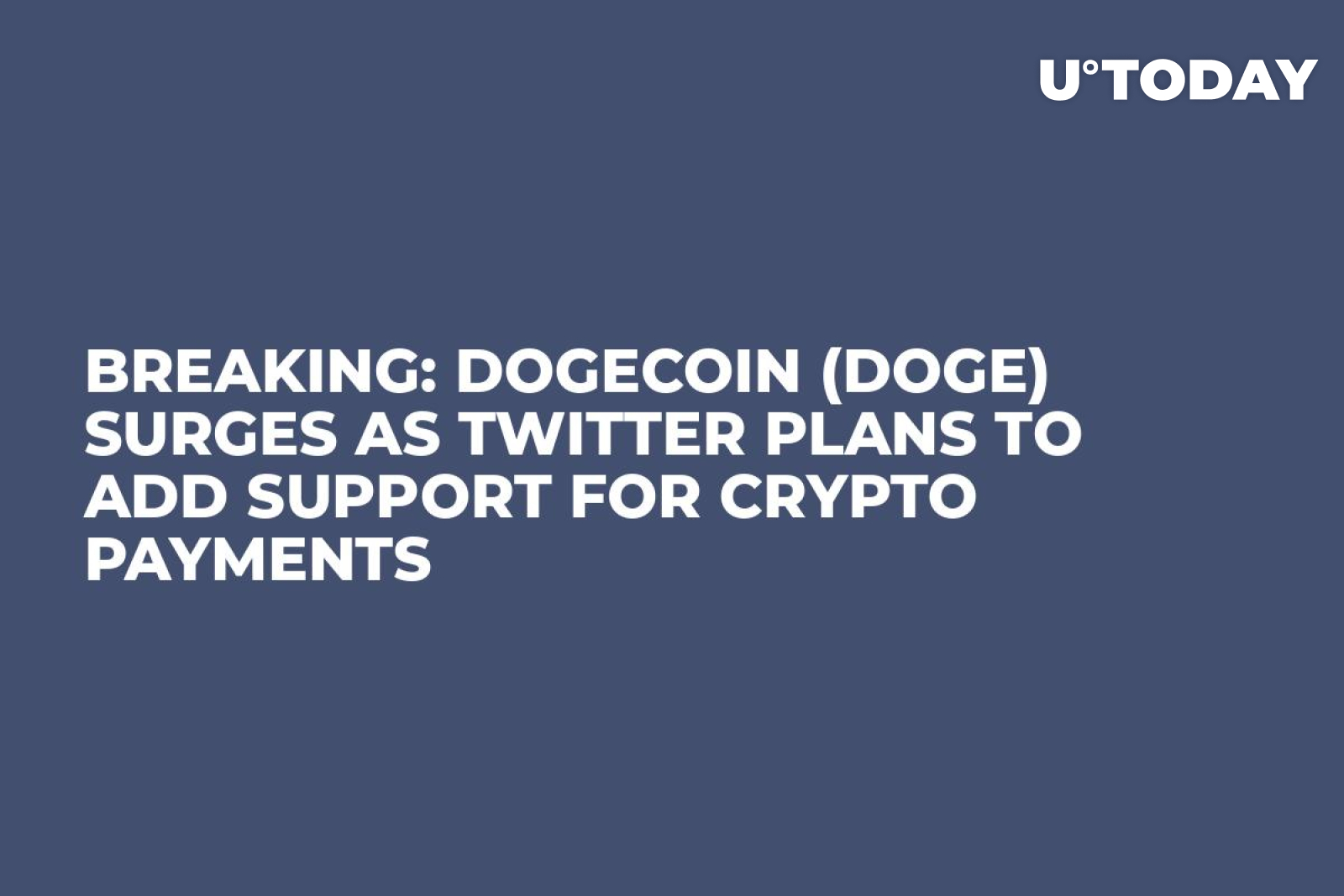 Alex Dovbnya
DOGE instantly surged more than 7% before paring some gains
According to a recent report by the Financial Times, Twitter is seeking regulatory licenses in order to allow payments on its platform. 
This is part of CEO Elon Musk's plan to diversify revenue streams and launch an "everything app."
While Twitter will initially support only fiat payments, it also plans to add support for Dogecoin (DOGE) in the near future.
The Financial Times report made the price of the Dogecoin (DOGE) cryptocurrency surge by 7%. However, it has now pared some of its stellar gains. 
A small team led by Twitter's director of product management, Esther Crawford, who has been appointed CEO of Twitter Payments, is mapping out the architecture for payments on the platform and creating a vault for storing and protecting user data.
Twitter has also registered as a payments processor with the US Treasury and started applying for the state licenses required to launch the service.
The company aims to complete the regulatory checks within a year and then expand internationally. However, there are concerns about the challenges and costs of taking on new technology, complying with regulations, and gaining consumer trust.
The move into payments faces competition from other players such as Venmo, Cash App, and Zelle, as well as high levels of regulatory scrutiny.  
Written by: Alex Dovbnya
Trending Searches
crypto news | cryptocurrency news | crypto news today | cryptocurrency news today | Latest cryptocurrencies | crypto market news | Latest crypto news | cryptocurrency latest news | crypto update