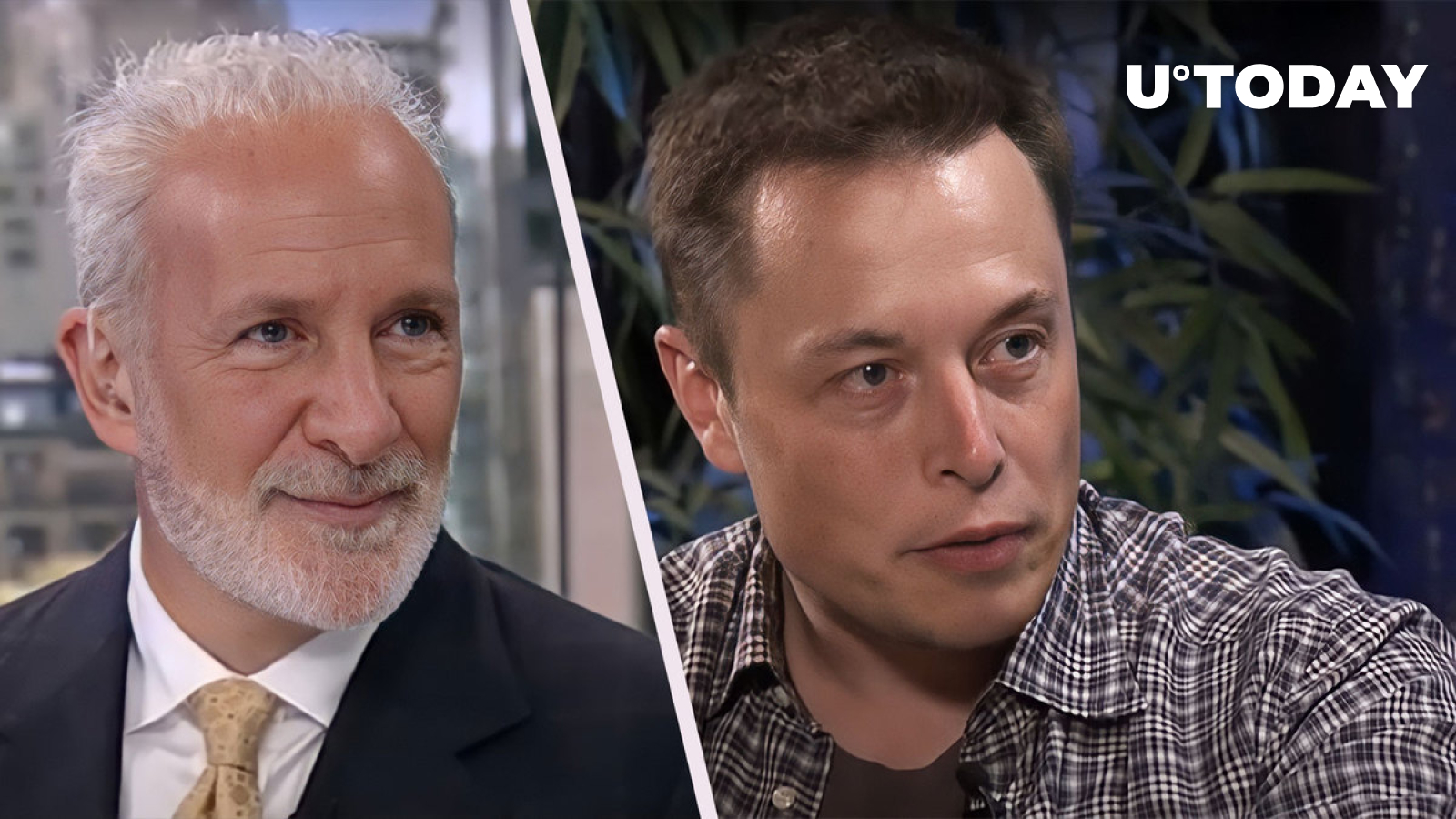 Gamza Khanzadaev
'DOGE father' Elon Musk faces divisive advice from Peter Schiff: Time to sell?
In a recent tweet by renowned financial markets observer Jon Erlichman, the exceptional 10-year stock returns of several leading technology companies have been brought into focus. Among them, Tesla, the trailblazing electric vehicle and clean energy company, stood out with astonishing performance. Erlichman's tweet revealed that Tesla's stock had surged an impressive 2,756% over the past decade.
The tweet caught the attention of Elon Musk, the enigmatic founder of Tesla and current head of Twitter. In a characteristically concise response, Musk cryptically remarked, "For now," leaving observers intrigued about the future trajectory of the company's stock.
The discussion surrounding Tesla's remarkable stock gains did not stop there. Well-known financial expert and notable crypto-skeptic Peter Schiff entered the conversation, offering his perspective on the matter. Schiff directly addressed Musk, stating, "Probably a good time to sell."
Risk on or risk off?
As the market eagerly awaits Tesla's next move, speculation surrounding the company's stock trajectory remains intense. The cryptic response from Musk has only fueled further anticipation and curiosity among stakeholders.
Despite the remarkable success of Tesla's stock, skeptics like Schiff caution investors to consider the opportune moment to secure their gains. The dynamic nature of the financial market necessitates prudent decision-making, and experts like Schiff advocate for a cautious approach.
The interplay between Musk's involvement in both Tesla and Twitter, combined with his affinity for the crypto world, adds an element of intrigue to the ongoing discussion. As the industry watches Musk's every move, his words and actions continue to shape not only the perception of Tesla but also wider market sentiment.