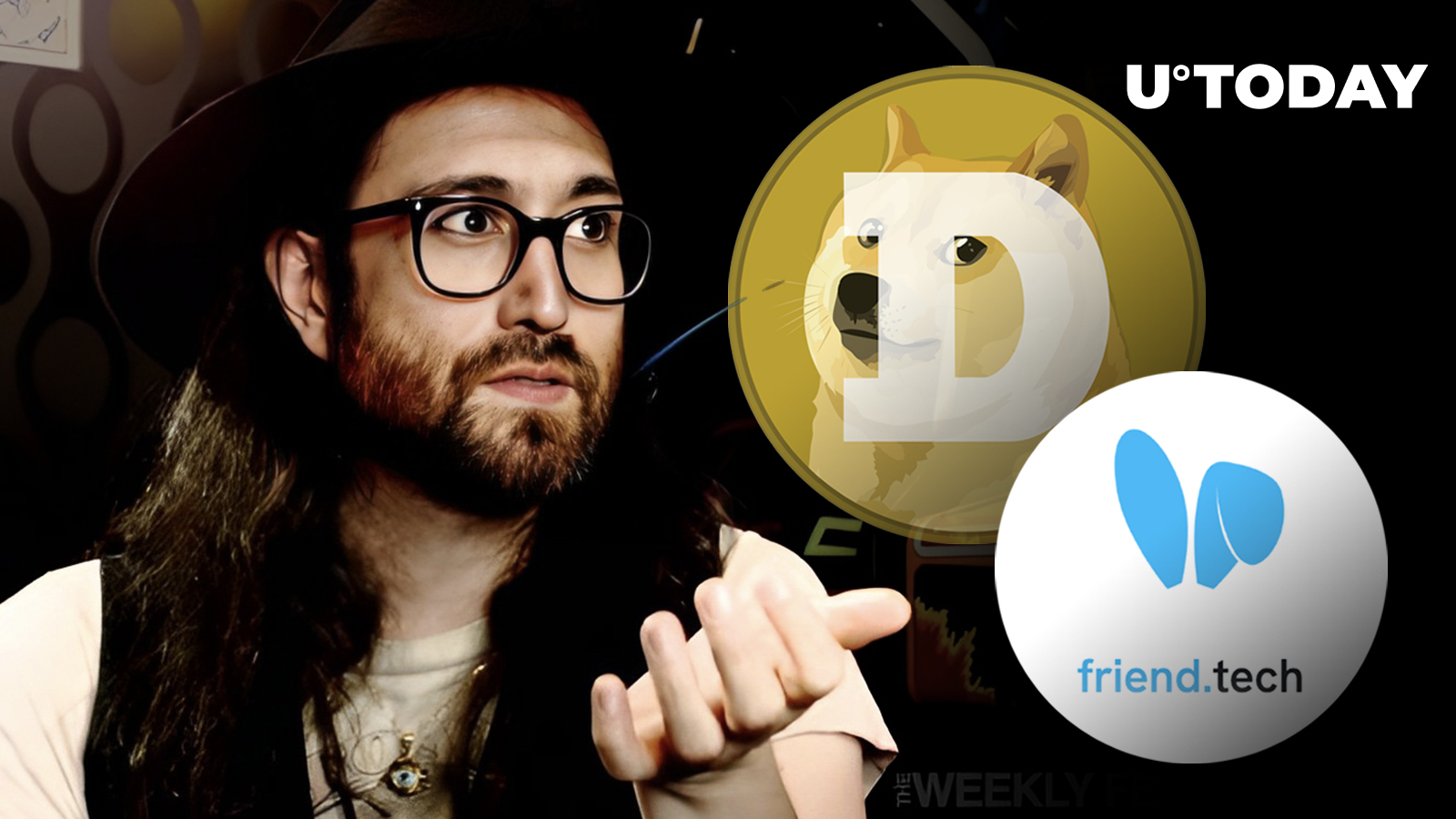 Gamza Khanzadaev
Sean Lennon predicts price of Dogecoin creator's Friend Tech key, latter responds
Since its launch in early August, Friend Tech has garnered attention from various quarters, including crypto enthusiasts, influencer and even individuals indirectly involved in the new digital economy. One such individual is Sean Lennon, an artist and son of the legendary Beatles' lead singer, John Lennon.
In a recent episode, Sean Lennon engaged his audience in a discussion of the value of his Friend Tech key, which had experienced a temporary dip in its price. He playfully asked, "Should I buy the dip?" In response, Billy Markus, the creator of Dogecoin, known as Shibetoshi Nakamoto, jokingly asked, "There's a price chart now?"
Sean Lennon responded with a disclaimer, saying, "Buy the dip! (Not Financial Advice)," before turning his attention to Markus's key price chart and confidently predicting, "Up Only!"
Social-Fi phenomenon
Friend Tech has remained a hot topic in the crypto community for the past two months. This decentralized social network with elements of content subscription through the purchase of shares, or keys, has created a buzz in the industry. It has managed to maintain interest in cryptocurrencies, even during the traditionally slower late-summer period.
Since its launch on Aug. 10, Friend Tech has attracted a significant amount of funds, with approximately $185.34 million worth of Ethereum (ETH) flowing into the platform. This translates to nearly 112,210 ETH, based on current token values, as confirmed by data on Dune. Additionally, Friend Tech has generated a noteworthy commission of $9.27 million in just one month since its debut.
About Author