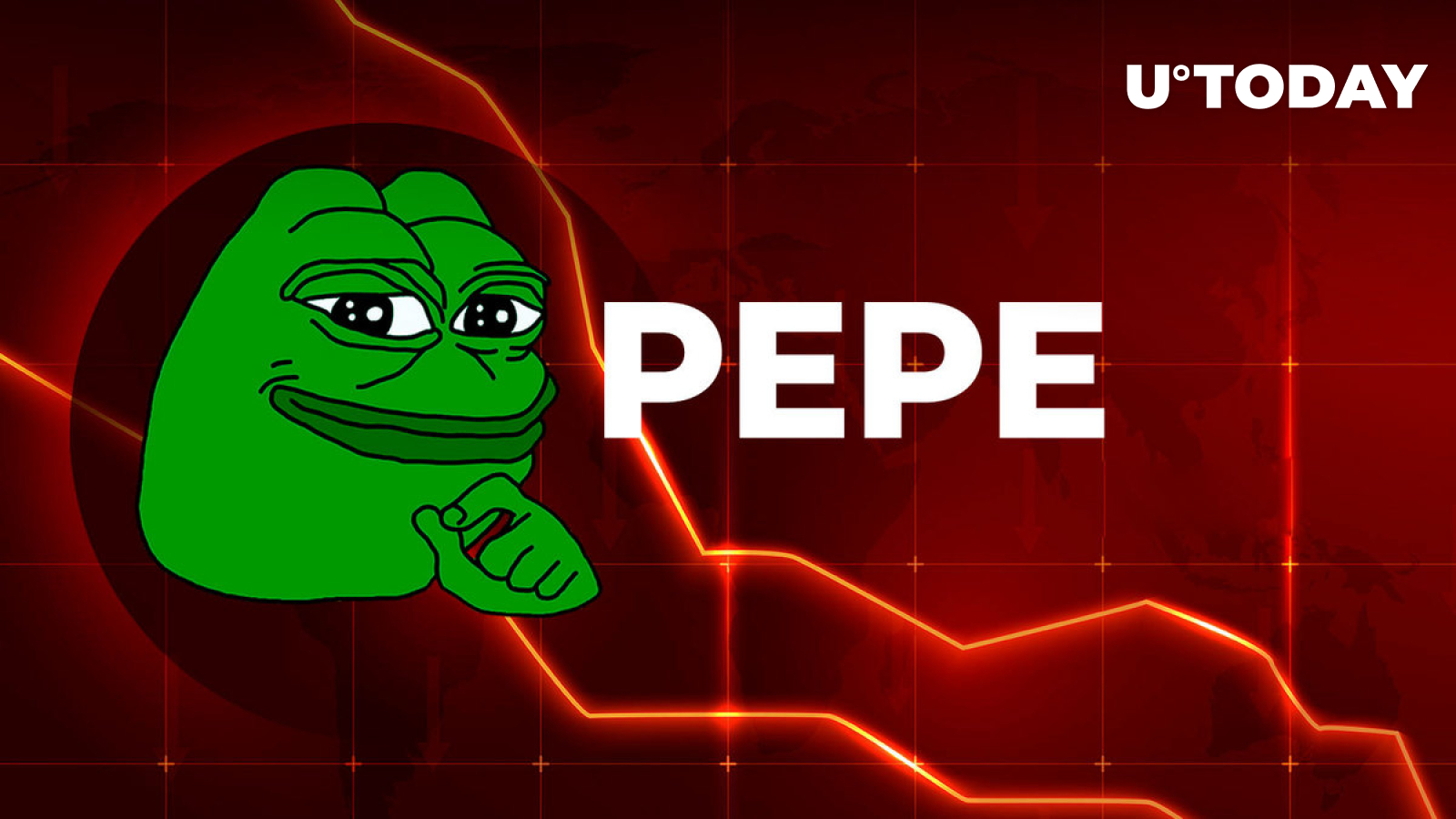 Godfrey Benjamin
PEPE records another price drawdown despite general meme coin surge
With the majority of altcoins in the broader digital currency ecosystem finding new paths to revival, frog-themed meme coin Pepe Coin (PEPE) has been on a mild but steady free fall. At the time of writing, each PEPE token's price is worth $0.0000006621 atop a 3.57% slump in the past 24 hours.
The PEPE price decline is even more profound when its performance over the week is zoomed in. According to data from CoinMarketCap, the meme coin has shed as much as 15% off its price, a drawdown that has also been stretched over the past month.
This price slump is atypical of the meme coin nice, as they are known to exhibit the sort of volatility that typically benefits from market surges. With Deutsche Bank revealing its Bitcoin custody plans for its institutional clients, the market picked up momentum, a trigger that was properly capitalized on by PEPE's core rivals Shiba Inu (SHIB) and Dogecoin (DOGE).
While Shiba Inu is currently changing hands atop a 2.6% daily gain, Dogecoin is boasting of a marginal growth of 1.04% at a time when most altcoins are beginning to shed earlier gains.
Where is frog hype?
The current performance is not really befitting of the PEPE brand with the frog meme that infiltrated the internet earlier this year when it was first launched. PEPE recorded a truly meteoric rise in price, one that was seen as a new standard by market analysts in the digital currency ecosystem at the time.
As it stands, there is a fading off of interest in PEPE, partly because buyers are now more focused on protocols that are building for the future. With Shiba Inu fitting this narrative through its Shibarium introduction, we can explain the imbalance in the bullish growth of the token when compared to the bearish trends of PEPE.
About Author