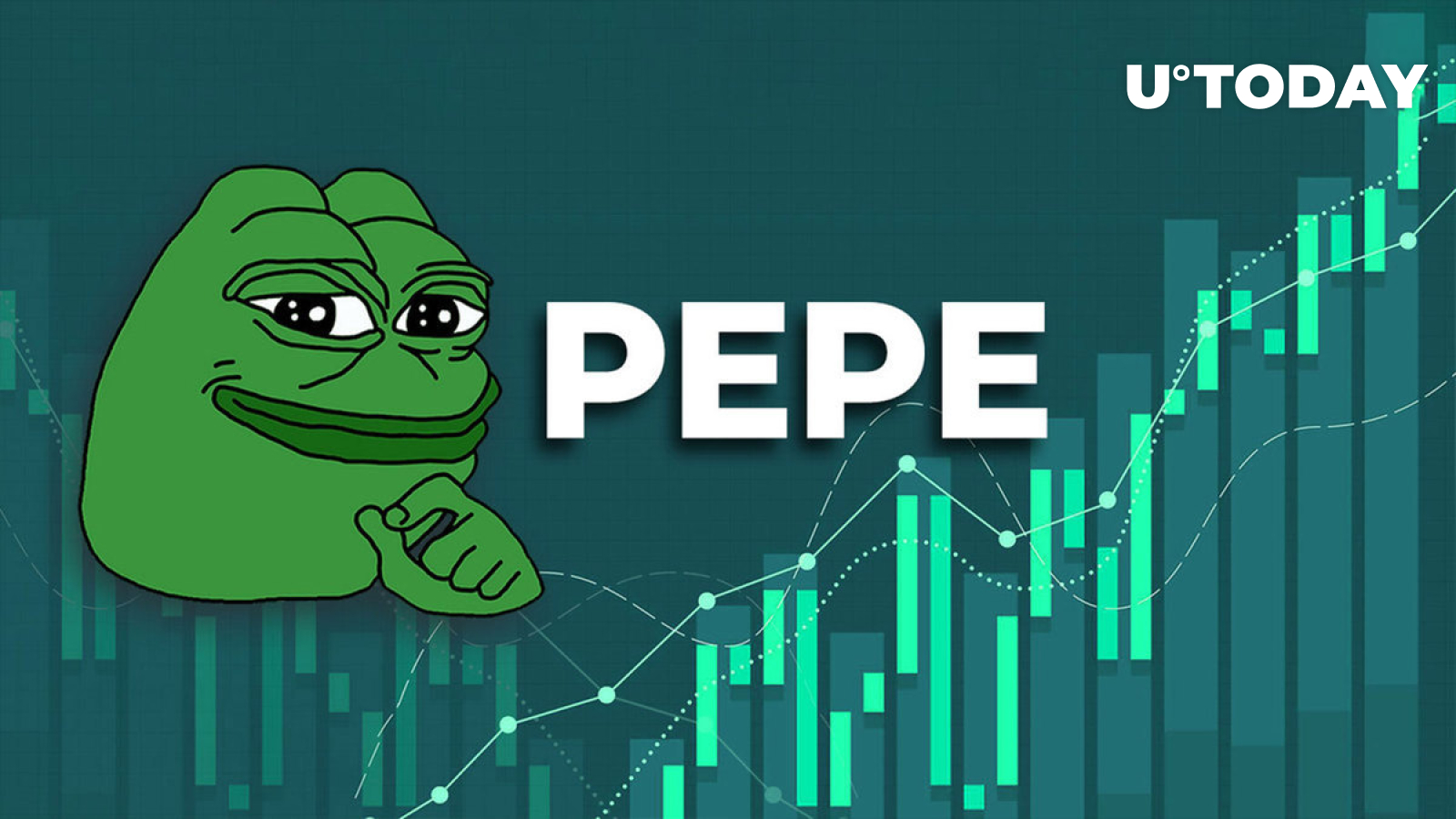 Godfrey Benjamin
PEPE is benefiting from current altcoin woes with 15% growth to show for it
There has been a wide range of reactions to the current regulatory landscape in the United States, with altcoins responding differently. Rather than joining the bearish trends as seen on the broader market, meme coins like PEPE are seeing an impressive price surge today. The frog-themed token is trading at a spot price of $0.000001124, up by 15% in the past 24 hours.
PEPE appears to be one of the key beneficiaries of what has been a troubling time for most altcoins, including Cardano (ADA), The Sandbox (SAND), Solana (SOL) and Polygon (MATIC), which were tagged as investment contracts or securities by the United States Securities and Exchange Commission (SEC).
With uncertainty surrounding these altcoins, investors appear to be more skewed to meme coins that have been exempted by the SEC in its current regulatory crackdowns. PEPE's reinvigoration hinges on its growing community of enthusiasts, who believe in the potential of the meme coin over its two major rivals, Dogecoin (DOGE) and Shiba Inu (SHIB).
Despite Elon Musk shilling his favorite coin, DOGE, in a Twitter conversation yesterday, PEPE is still leading the meme coin rally today, a showcase of more organic interest in the asset.
Is worst over for PEPE?
For the past few weeks, PEPE has been trading on the downtrend as sentiment and the excitement that accompanied its launch faded into temporary oblivion.
For the past week, PEPE is still down by more than 10%, but with the renewed interest in the meme coin, it appears the worst is over and a new bullish price trend will be charted.
Other meme coins are also exhibiting mixed growth rounds, with Milady Meme Coin (LADYS), whose launch was linked to a tweet from Twitter CEO Elon Musk, soaring by 2.81% over the past 24 hours. While DOGE is up by 1.87%, Shiba Inu has marginally shed 0.87% of its price over the past 24 hours.
About Author