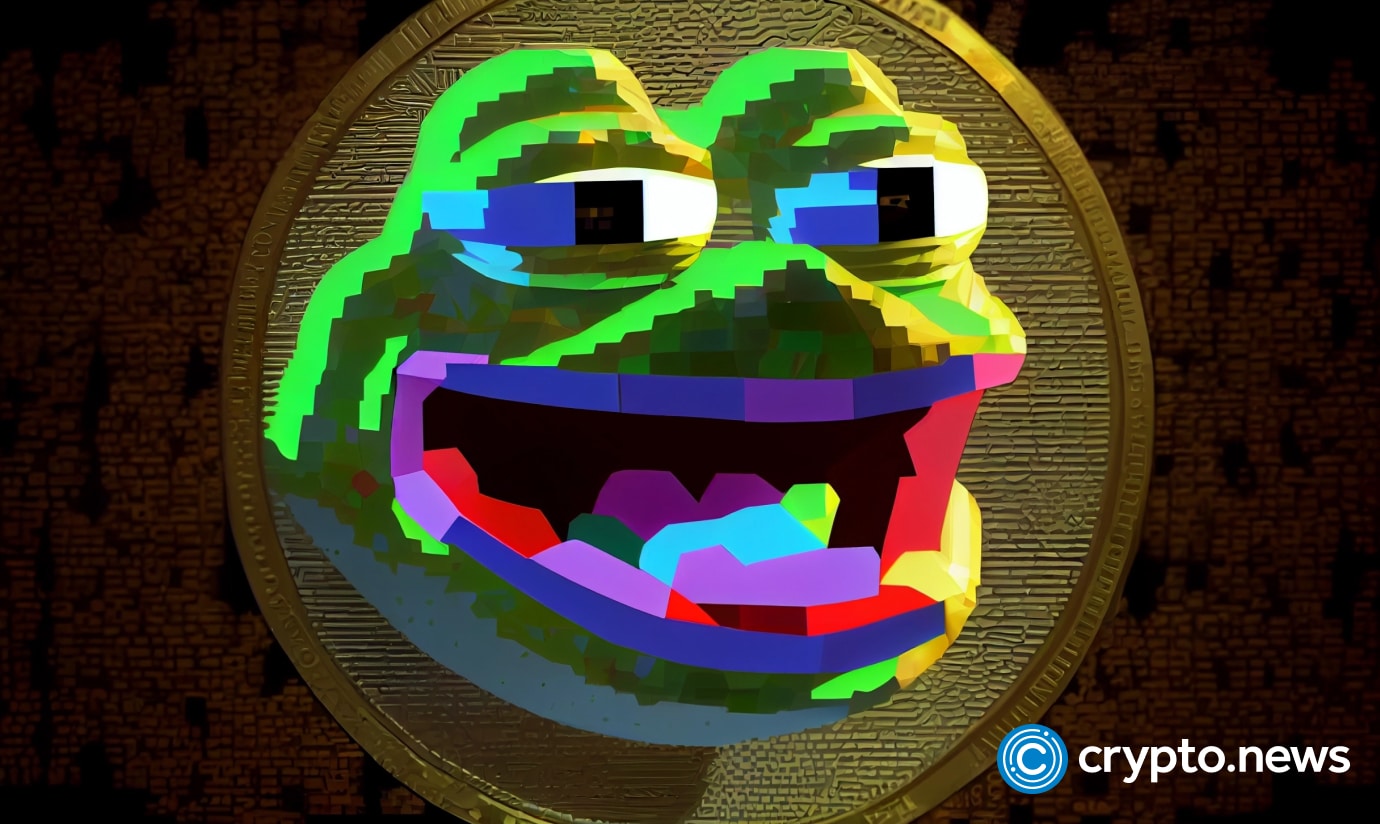 Pepe enthusiasts have taken advantage of the widespread market corrections to accumulate millions of dollars worth of the meme coin. The price of PEPE has increased by over 14% in the last 24 hours as bitcoin (BTC) and altcoins rebound.
Gary Gensler's Securities and Exchange Commission (SEC) threw a spanner in the global crypto market's wheel on June 6 through enforcement actions against Coinbase and Binance, triggering a widespread bloodbath and price corrections.
On June 6, the price of bitcoin (BTC), the world's flagship cryptocurrency, hit a low of $25,351, with other tokens also experiencing significant declines. 
Popular meme coin Pepe (PEPE) was not sparred, as the token crashed to a low of $0.000000981742 on the day, according to CoinGecko.
Per on-chain data released by Lookonchain, a blockchain analytics platform, two whales took advantage of the dip to accumulate PEPE at the $0.0000012 price region.
The bad actors recently took advantage of Pepe's popularity to orchestrate a scam PEPE NFT scheme on Twitter, stealing the assets of unsuspecting victims.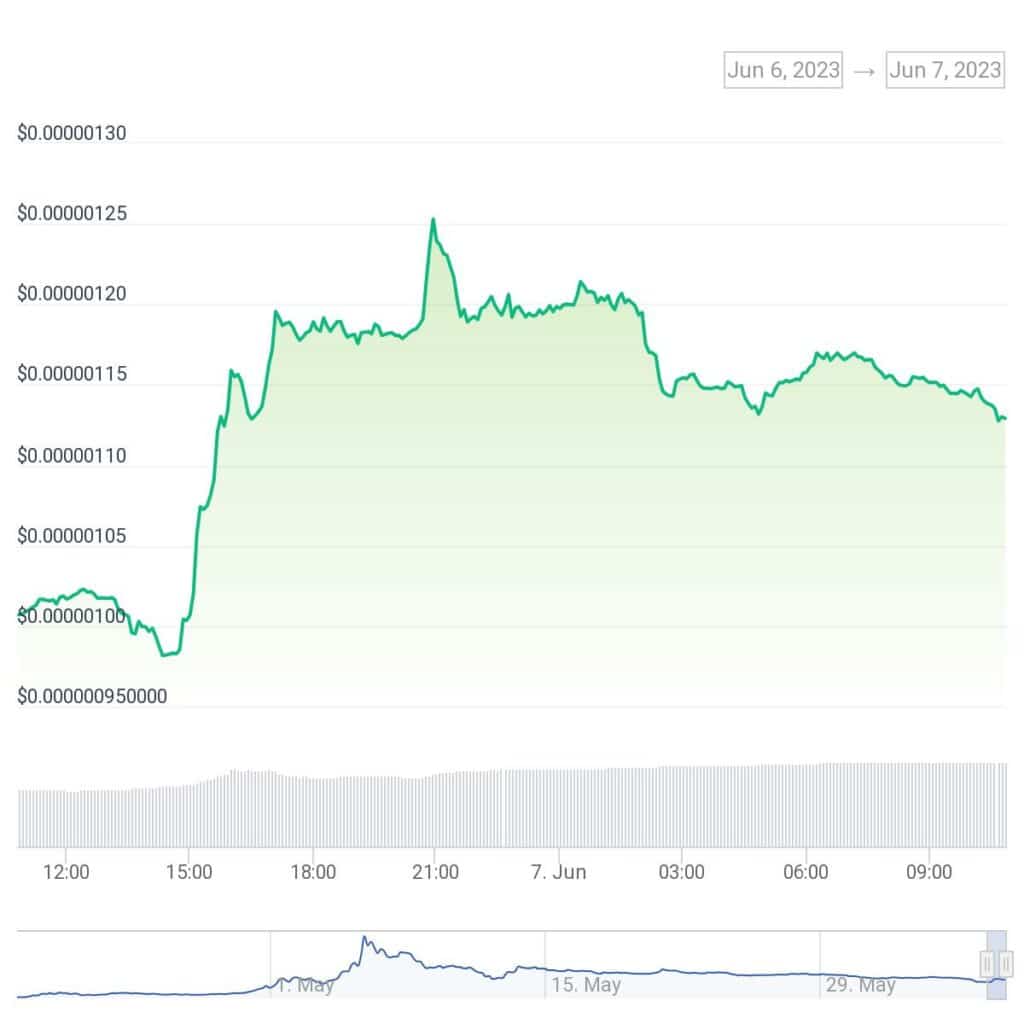 Despite regulatory uncertainties plaguing the U.S. crypto space, investor interest in meme coins shows no signs of cooling down. 
About Author