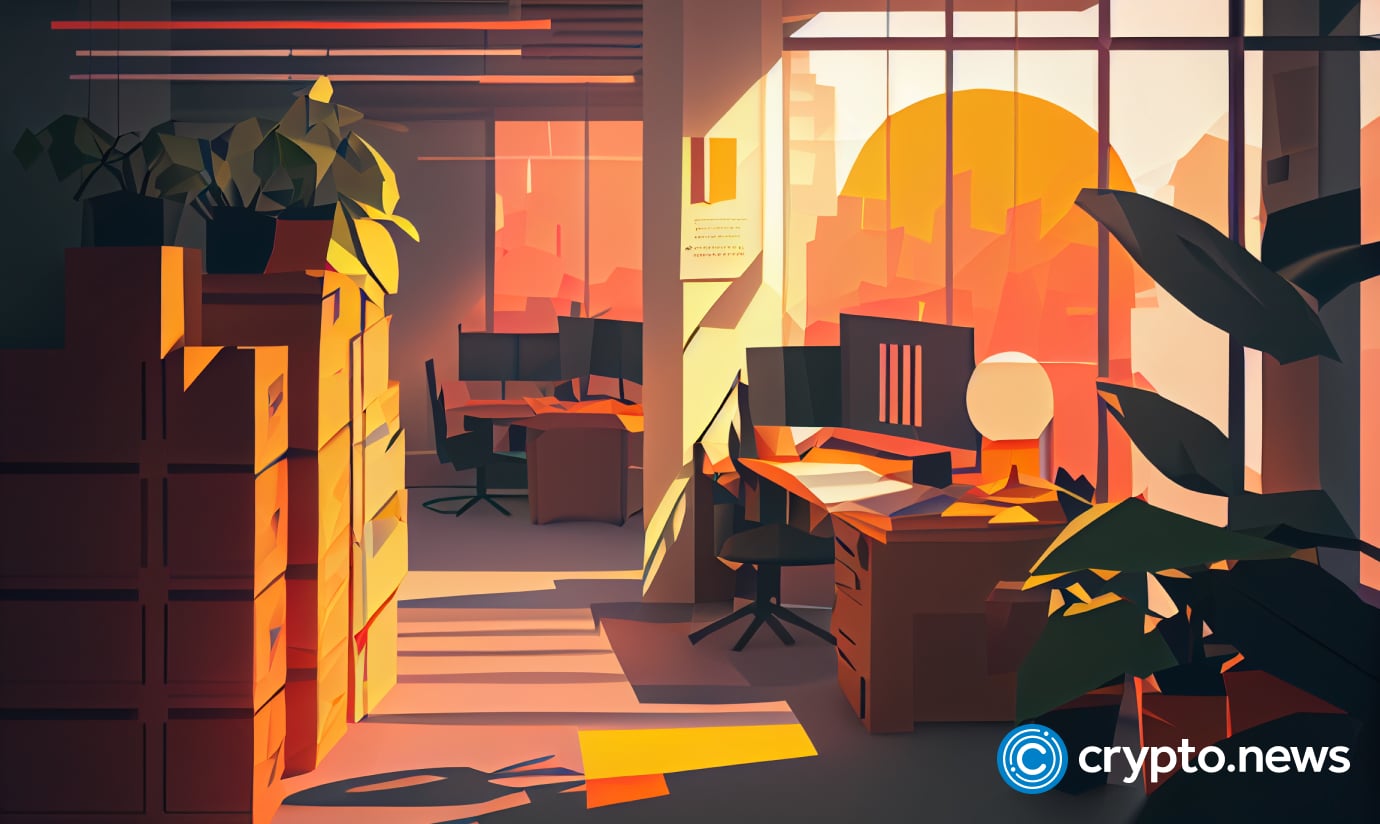 Solana co-founder Anatoly Yakovenko alarms the U.S. is rapidly losing high-tech dominance as blockchain developers seek safe harbor.
The U.S. will need a "cogent regulatory framework" if the country wants to attract and retain the "very best talent" in the crypto space, says Anatoly Yakovenko, the co-founder of Solana (SOL).
In a recent op-ed for Fortune, the blockchain entrepreneur called on politicians to support this fall two proposals that passed the House Financial Services Committee in July 2023.
The first bill suggests putting the Commodity Futures Trading Commission (CFTC) in charge of regulating the crypto market. The second one means setting out regulatory requirements for stablecoins. These bills represent significant progress toward regulatory clarity in the U.S. as the country seeks to balance consumer protection and foster innovation in the rapidly evolving world of cryptocurrencies.
The Solana CEO admits that the bills are far from being perfect. However, he says the government should vote on the bills if the country wants to stay competitive in the blockchain space on a global scale.
"The bills aren't perfect. No legislation is. As a country and as an industry, we cannot let perfect be the enemy of the good."

Anatoly Yakovenko
Yakovenko emphasizes the U.S. might lose the tech war if the government decides not to provide the blockchain industry — both developers and investors — with regulatory clarity.
He also referred to data provided by Electric Capital, a venture capital firm focusing on cryptocurrency and blockchain. According to the firm's report, the number of blockchain developers in the U.S. has been declining yearly since 2017.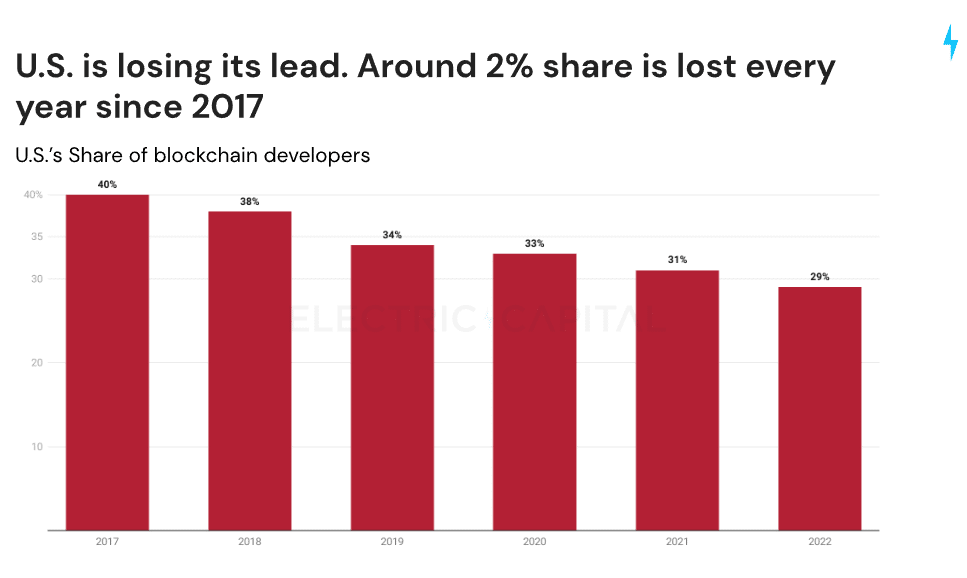 The U.S. share of blockchain developers has dropped to 29% in 2022 from 40% in 2017. Europe also had 29% as of 2022, with Asia becoming home for 13%. In 2018, Yakovenko notes, the U.S. had over 40% of the world's open-source blockchain developers.
About Author