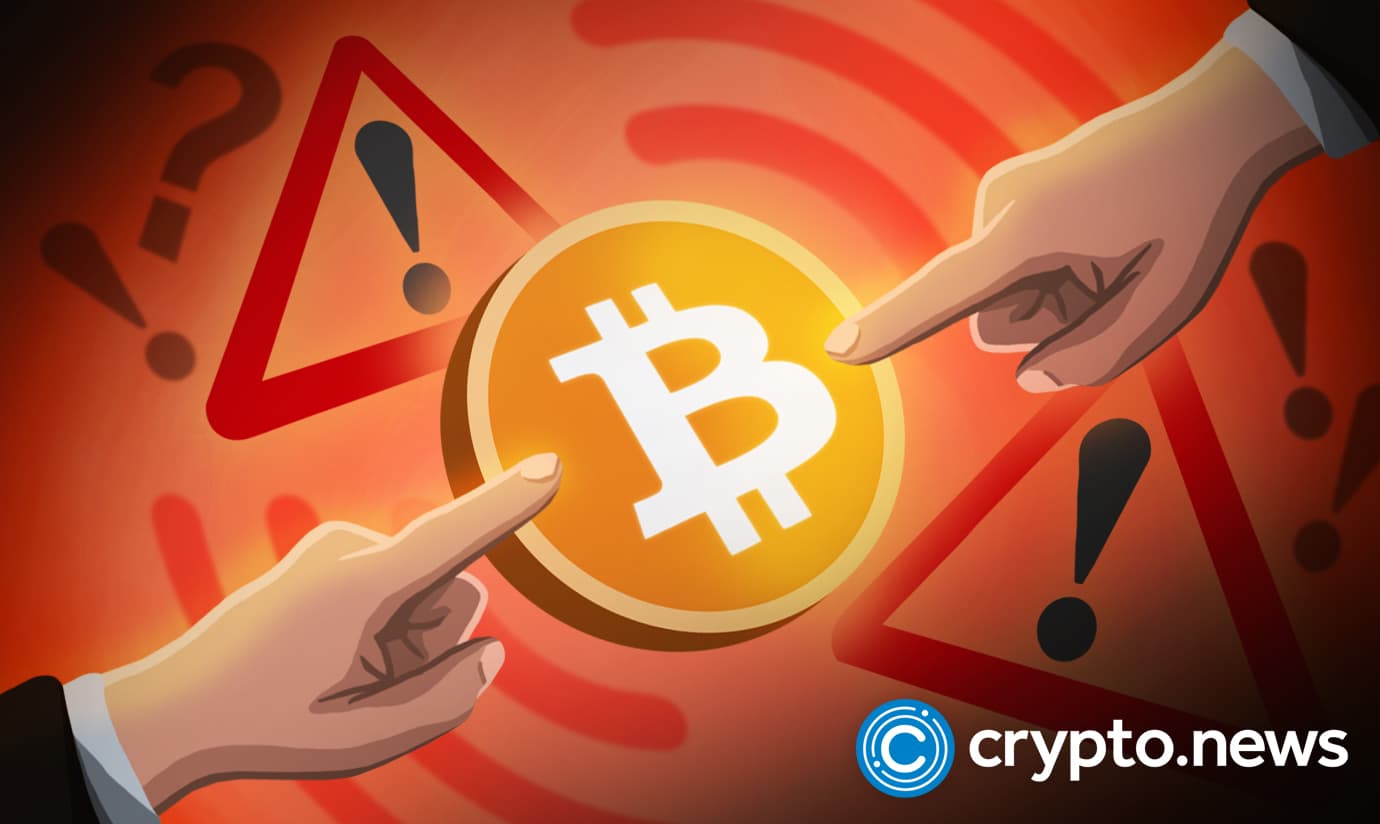 Starling Bank stepped up its efforts to start cracking down on client cryptocurrency trading after the bank froze all customer cryptocurrency transactions, citing the activity's substantial risk and widespread usage for illegal activities.
People woke up to bad news.
Customers of Starling received a text alert today that stated:
"We view cryptocurrency activity as high risk. We have decided to stop all card payments to cryptocurrency businesses and to impose additional limitations on outgoing and incoming transactions."
It happened barely two weeks after Santander warned about the dangers of cryptocurrency investments and imposed new restrictions on payments in Bitcoin and Ethereum.
Santander mobile and online banking users were limited as of November 15 to a £1,000 limit per bitcoin transaction and a £3,000 maximum on trades conducted over 30 days. While transactions from crypto platforms, notably Binance, will still be allowed, payments sent to Binance will continue to be restricted.
Starling is not backing off
According to a Starling Bank representative, the bank, like many others, has long maintained limits on cryptocurrency transactions of various degrees. The representative claims Starling recently strengthened regulations on the inbound and outbound card and bank transfer transactional operations.
"The point of today's communication was to make sure that clients who had previously completed such transactions, have understood this," he continued.
He went on to state that while the cutting-edge technology and way of thinking that underlie cryptocurrencies have significant benefits, the organization can no longer back them due to their high risk and widespread criminal use.
More banks are parting ways with crypto
Starling is the most recent bank to place limitations on client cryptocurrency activities, alongside banks like Lloyds, Barclays, and RBS, which have implemented various additional procedures, including barring credit card payments and transactions with cryptocurrency exchanges.
This will startle you if that doesn't. According to the personal finance comparison website finder.com, 47% of UK banks forbid consumers from communicating with cryptocurrency exchanges.
Except for the first direct, seven high street banks, including those on this list, forbid debit or credit card transactions or payments from cryptocurrency exchanges. Newer institutions like Virgin Money and Metro Bank are nevertheless on the list. Halifax, HSBC, The Co-operative Bank, and TSB are the other banks on this list.
Limelight
Only four current account providers in the UK—or less than a quarter (24%)—are considered "crypto-friendly." Starling, Monzo, and Revolut are all digital-only banks or banking apps, except Nationwide. These permit withdrawals and transfers from cryptocurrency exchanges (other than Binance, which is banned in the UK).
According to Finder.com, the remaining five institutions have varying attitudes toward cryptocurrencies. Their limitations vary from preventing credit card transactions to preventing some exchanges. Traditional high street banks Barclays, Lloyds Bank, Bank of Scotland, NatWest, and RBS are all represented on the list.
The personal financial comparison website's deputy editor and cryptocurrency expert, Kate Anderson, conducted the study. She had the following to say about her findings:
"Although there is space for improvement in the way their rules are communicated, it is evident from the research that banks take client security seriously, which is essential. Since cryptocurrency is here to stay, this sporadic communication will need to be fixed as soon as possible."
Trending Searches
crypto news | cryptocurrency news | crypto news today | cryptocurrency news today | Latest cryptocurrencies | crypto market news | Latest crypto news | cryptocurrency latest news | crypto update