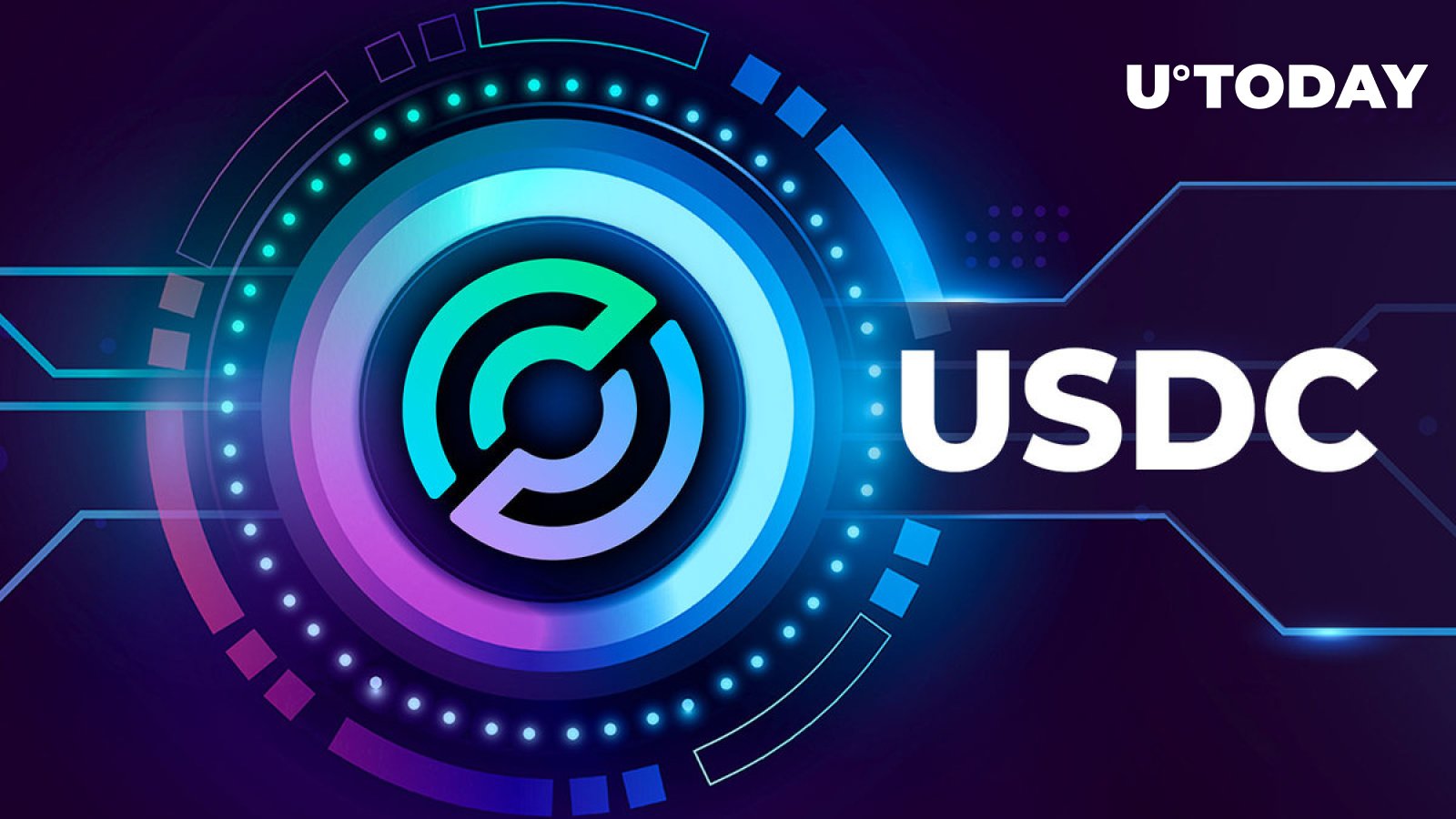 Vladislav Sopov
NEAR becomes fourteenth blockchain that natively supports USD Coin (USDC), second largest stablecoin
Effective today, users of USDC sablecoin can natively send and receive it for personal and corporate usage. Circle yet again expands its range of blockchains for USDC by a non-EVM blockchain.
USDC stablecoin expands on NEAR Protocol: Details
USD Coin (USDC), the second largest stablecoin by market capitalization issued by U.S. financial giant Circle, comes to NEAR Protocol, a high-performance programmable blockchain. "Native" USDC by Circle becomes accessible from Circle accounts and Circle APIs, the official statement says.
As highlighted by the team of Circle, developers, users and investors can now leverage NEAR Protocol to send value in USDC and integrate the stablecoin into NEAR-based dApps of various types:
Developers can now take advantage of the speed and scalability of the NEAR blockchain to build fast, user-friendly apps with USDC and coded in popular programming languages like JavaScript and Rust.
Circle representatives stressed that novel NEAR-based "native" USDC should not be confused with USDC.e, a bridged form of the token available on NEAR but rooted in the Ethereum (ETH) blockchain.
USDC.e contract is represented by the a0b86 contract on NEAR, while the novel asset comes as a 17208 token. Developers warn users against trying to send USDC.e tokens to a Circle account as it results in losing access to money.
As covered by U.Today previously, starting from Aug. 31, 2021, USDC stablecoin is natively available on Optimism (OP), the second-largest Ethereum L2 scaler by TVL.
USDC loses 50% of its cap in just a year
Also, in 2023, the Circle team rolled out native USDC on Polkadot and Arbitrum. As such, USDC surpasses all competitors in terms of number of blockchains natively supported.
USD Coin (USDC) is having a tough time during this bearish recession. It was hit in March 2023 by uncertainty when a number of crypto-friendly banks collapsed. After that, its circulating supply failed to recover in a USDT-like manner.
While USDT, the largest stablecoin and major USDC rival, sees its capitalization at an all-time high, Circle stablecoin's net supply dropped from $55 billion in July 2022 to the current level of $26 billion, which is the lowest in over two years.
In mid-August 2023, Circle's Jeremy Allaire announced an ambitious Web3 infrastructure campaign for his team.
About Author