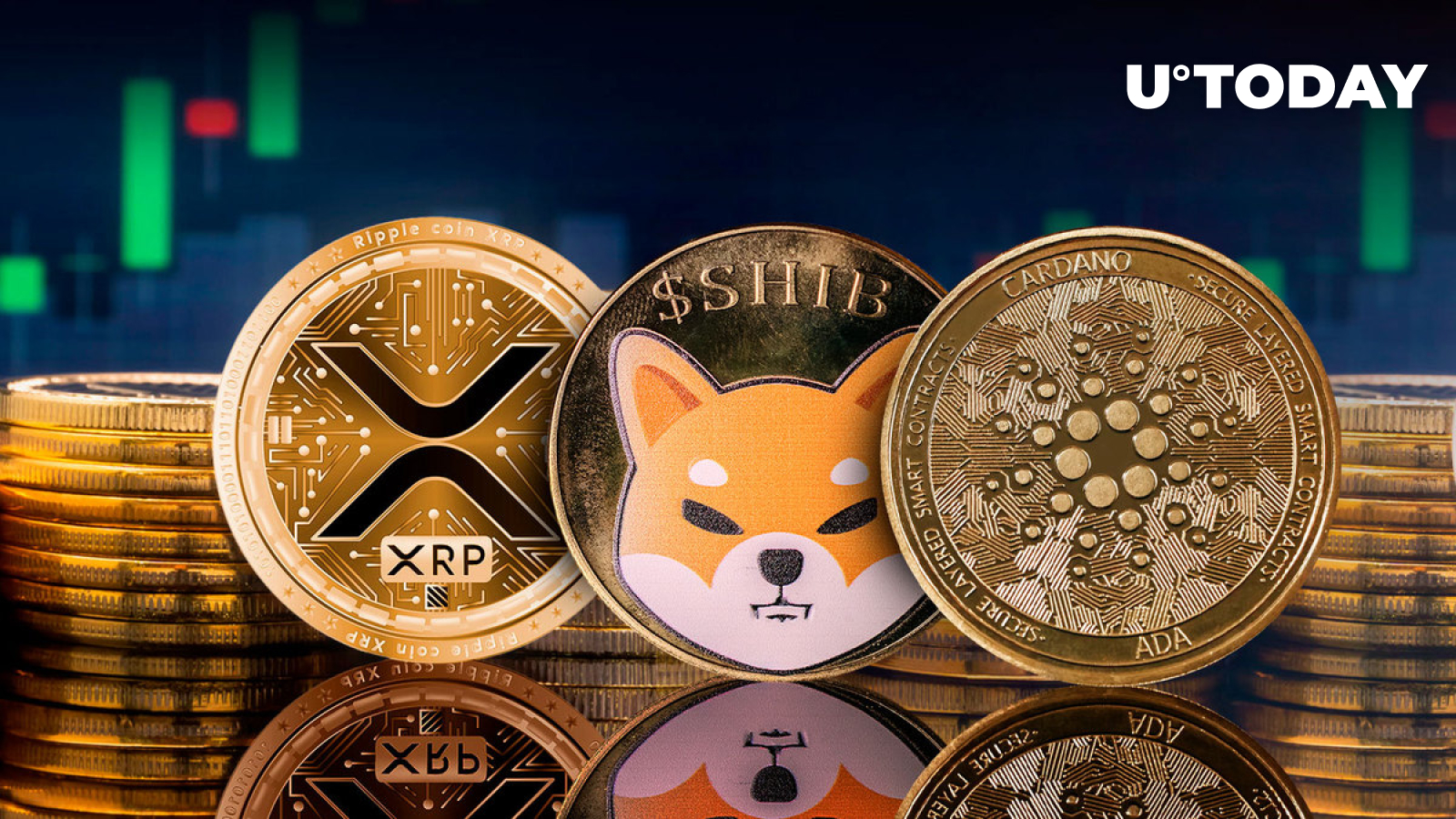 Godfrey Benjamin
Bitcoin (BTC) Open Interest rising, with top altcoins set to benefit from trend
With the broader crypto market currently in consolidation mode, the Bitcoin (BTC) price is currently pegged at $26,905, up by 1.86% in the past 24 hours. The Bitcoin momentum is further complemented by the positive tick in the other key aspects of the protocol, including trading volume, which has now soared as high as 23% to $8.159 billion.
Amid this very promising start to the week, Bitcoin is currently seeing a major uptick in its Open Interest, as data from CoinGlass confirmed. This rising Open Interest is a significant trend that might see a massive influx of new cash into the BTC network, a trend that can help fuel an uptick in price across the board.
To further place this potential in proper perspective, CoinGlass acknowledged that per its data, a big move appears to be brewing, with current growth rate amplifying this sentiment.
Place of XRP, ADA and SHIB
The rising open interest in Bitcoin options may have more far-reaching implications for other top altcoins like Cardano (ADA), XRP and Shiba Inu (SHIB). These are coins with a rich history of maintaining a very close correlation with Bitcoin, and any probable resurgence in the price of the premier coin might lead to a rise in these altcoins as well.
With Bitcoin dominance returning to the 50% level over the past 24 hours, the chances that the impact of the asset will be felt much more by the trio of ADA, XRP and SHIB are higher.
While other altcoins are also in line to be impacted by this potential bullish trend for Bitcoin, the fact that the three altcoins under review have a vibrant ecosystem with dedicated buyers makes them prime candidates to experience the resurgence.
About Author