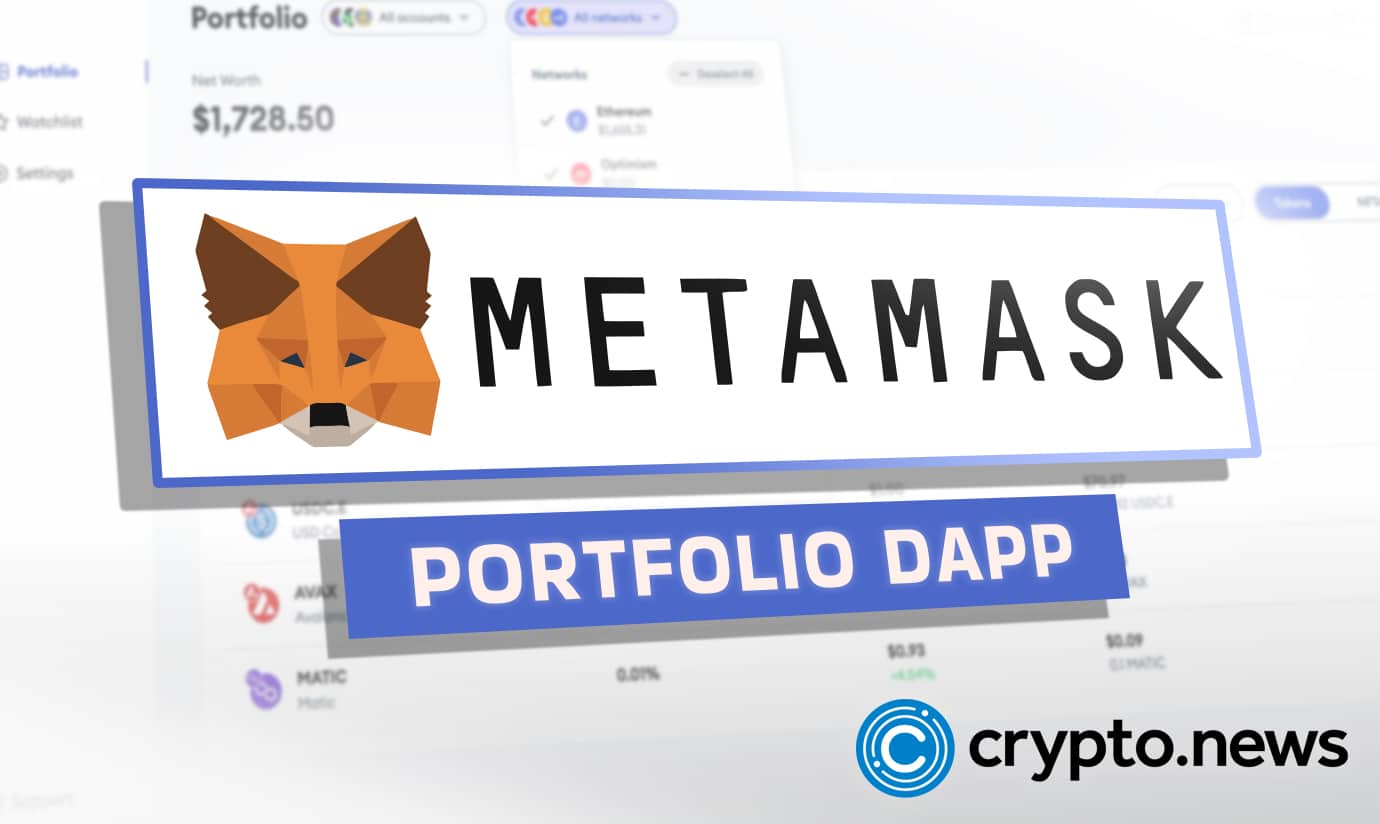 MetaMask, one of the world's most popular non-custodial staking wallets critical for DeFi and NFTs, has announced its support for ethereum (ETH) staking.
Stake ETH
In a tweet on Jan.13, the wallet provider said users could stake ETH via Lido and Rocket Pool. This feature has been enabled through MetaMask's Portfolio dApp. 
Lido and Rocket Pool are liquid staking providers allowing ETH holders to stake as low as 0.01 ETH. To operate a staking node, a user must stake at least 32 ETH, or $49.7k, at spot rates.
On average, MetaMask is used by around 30 million users across the globe every month. By rolling out this feature and enabling anyone with ETH to stake, helping fortify ethereum, MetaMask says they are reducing complexities associated with staking. They also protect users from "sketchy" third parties.
MetaMask explained that the current process of staking could be "daunting". Typically, there are technical requirements that ETH stakers must first fulfill before proceeding.
However, with MetaMask acting as a go-between, allowing its community of users to stake ETH via two of the largest staking service providers in Lido and Rocket Pool, it becomes advantageous for users to take part.
The benefits resulting from this also spill over to the network. With more users participating, Ethereum becomes more decentralized and robust. 
TVL of Liquid staking providers is rapidly growing
Lido and Rocket Pool are two prominent crypto-staking providers in the sphere. They support the staking of networks supporting proof of stake besides ETH. 
Staking providers may leverage audited smart contracts in managing user deposits, delegation to node operators, and fees. Using smart contracts cuts out the middleman and enhances coin security. Users who deposit ETH receive stETH in Lido and rETH in Rocket Pool. These tokens represent their ETH in the pool and will be burnt on withdrawals.
Ahead of the Shanghai Upgrade, where it is expected that users stakers who locked their 32 ETH will begin withdrawing their coins, there has been a notable spike in the total value locked (TVL) of ETH staking providers. Lido Finance, for instance, flipped MakerDAO to become the largest DeFi protocol by TVL, managing over $7.6 billion of user assets. On the other hand, Rocket Pool has over $790 million in TVL.
Trending Searches
crypto news | cryptocurrency news | crypto news today | cryptocurrency news today | Latest cryptocurrencies | crypto market news | Latest crypto news | cryptocurrency latest news | crypto update