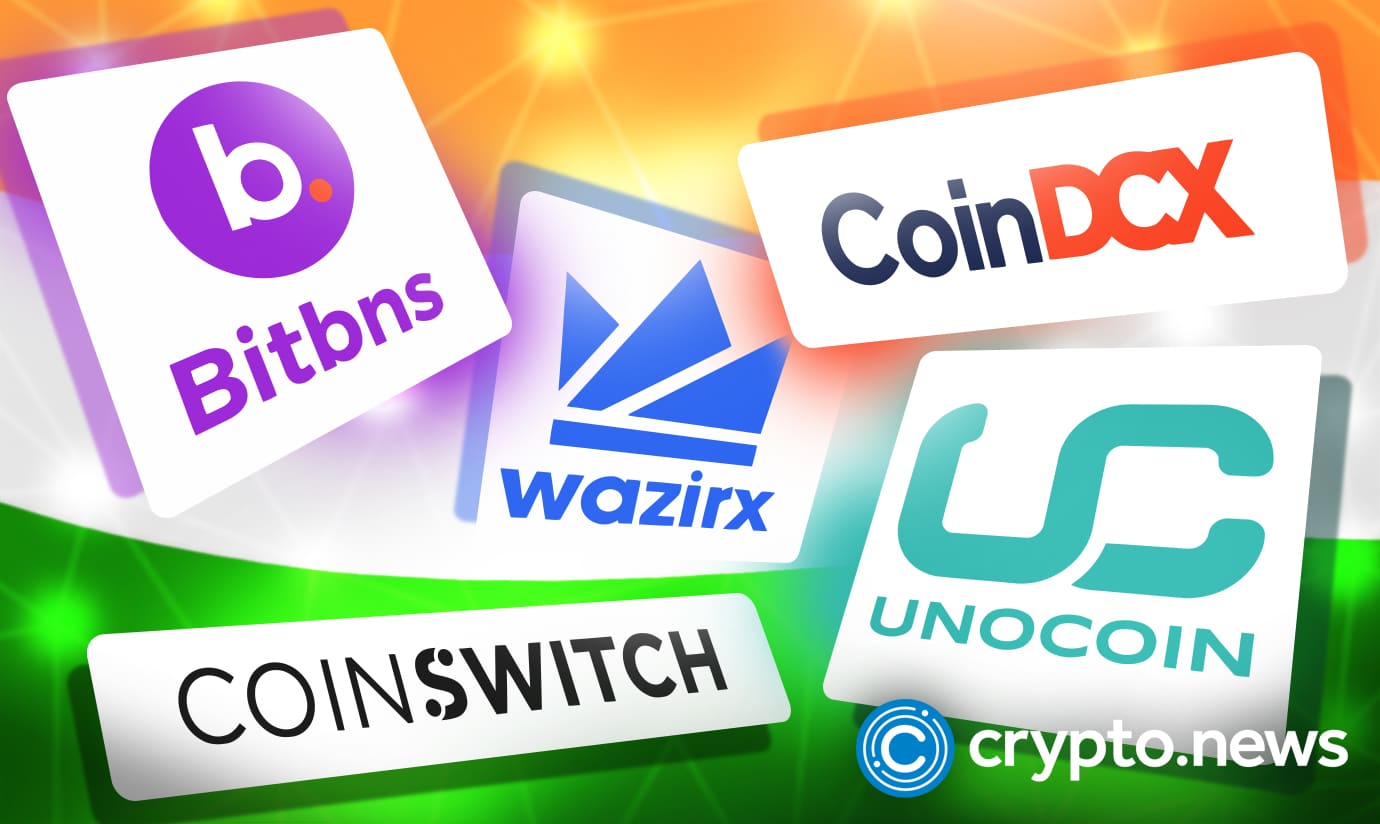 India's crypto sphere is evolving with the changing Onchain Economy as more Indian crypto exchanges adopt CeFi.
Five leading CeFi-based projects in India
As the financial world evolves, newer concepts like Centralized Finance (CeFi) are now being adopted by crypto exchanges in India. Like American exchanges, several Indian crypto trading platforms are rolling out CeFi-based projects. 
The core idea behind CeFi is to create crypto investment opportunities that offer some of the yield benefits of DeFi with the ease of use and security of traditional financial-services products (sometimes referred to as TradFi), making it a preferred option for crypto users.
We have compiled a list of the top five CeFi projects, including; WazirX, CoinDCX, Bitbns, Unocoin, and Coinswitch.  Read on to learn about the best Indian CeFi-based exchanges and their market positions.
CeFi expansions in India
CeFi, which stands for "centralized finance," is a new Financial institution, an improved way to provide financial services using cryptocurrency and blockchain technology. With its cheaper, faster, and more secure financial services, CeFi might be revolutionizing the Indian financial industry. Although there are still some challenges with the CeFi system, more Indian platforms favor it.  
The new preference for CeFi in India is perhaps due to the recent failure of the FTX decentralized exchange. In contrast to decentralized finance, or "DeFi," which refers to financial services built on decentralized protocols and don't have a central point of control, CeFi has a better management system. 
The Indian government has also championed the Centralized Finance movement with its recent launch of a highly-centralized digital rupee recently rolled out by India's central bank, having the same value and legitimacy as the Indian banknote or coin. Although India is not the first country to create digital currencies, the centralized nature of the e-rupee makes it unique, quite different from DeFi-based cryptocurrency.
Indian CeFi Champions
WazirX
WazirX, India's fast-paced crypto exchange, offers "transparent CeFi currency." Founded in 2018 and backed by Binance in 2019, WazirX is currently leading the CeFi movement in India. According to data from CoinMarketCap, WazirX's CeFi-based platform recorded a massive $13,950 million trading volume, greater than any other exchange in the country. 
CoinDCX
CoinDCX is another CeFi-based, well-known crypto exchange in India, with over a hundred cryptocurrencies available on its platform. Popularly referred to as India's first crypto unicorn, CoinDCX has a user base of around 7.5 million people and is funded by some prominent investors. CoinDCX currently has a trading volume of $5,693 million. 
Bitbns
Established in 2017, Bitbns uses the centralized finance system to serve the Indian crypto community. With over 365 cryptocurrencies listed, the platform boasts about 1.2 million users.  According to CoinMarketCap, Bitbns recorded a trading volume of over $2800 million in the last three months.
Unocoin
Known for its ease of use and transparency, Unocoin is another leading CeFi-based crypto exchange in India that was founded in 2013. The exchange also runs one of India's largest BTC-INR trading platforms, allowing customers to buy, sell, store, use, and accept Bitcoin. Unocoin had a trading volume of 56 million dollars in the fourth quarter of 2021.
CoinSwitch
CoinSwitch Kuber, India's acclaimed largest Crypto App, is also pushing the frontiers of Centralized Finance in India. Coinswitch has also recently announced the launch of a new crypto trading platform called CoinSwitch Pro. In a tweet released today, November 23, Coinswitch revealed new offers coming with its Pro Version, including multi-exchange trading, improved prices, an 80% trading commission discount, and a new "rupee-powered" system.
Conclusion
Centralized Finance is perhaps a solution to the many flaws of DeFi systems. Although the number of CeFi-based exchanges is still quite low in India, we will most likely see an increase in CeFi adoption in years to come.
Trending Searches
crypto news | cryptocurrency news | crypto news today | cryptocurrency news today | Latest cryptocurrencies | crypto market news | Latest crypto news | cryptocurrency latest news | crypto update