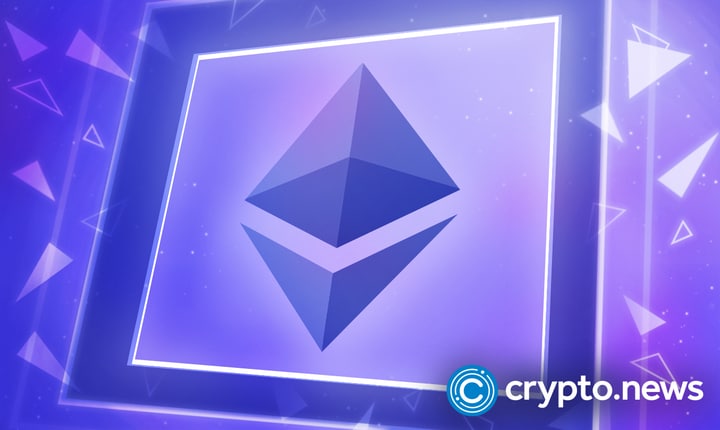 Ethereum (ETH) price has dropped to the $1,550 mark, down by roughly 5% in the past 24 hours and a 1.5% loss over the past week. 
While ETH's total market cap dropped below the $200 billion mark, the on-chain analytics and intelligence platform Santiment point out to rise in the social dominance of the second-largest cryptocurrency.
According to the data, ethereum investors have taken profits on Jan. 1, "foreshadowing [the] top perfectly." Per Santiment, the ratio of daily on-chain transaction volume in profit to loss was around 0.866 ETH on Jan. 24.
However, Ethereum's social dominance has risen massively over the past four weeks. According to the on-chain intelligence platform, it reached 21.04% on Jan. 24, indicating FUD. In simple terms, 21% of the crypto-related conversations on social media platforms contain an ETH-related term.
Per Santiment's data, the last rise in ethereum's social dominance saw a sudden move on Dec. 30, 2022, when ETH was trading at the $1,200 mark. 
"This FUD could benefit prices mid-term."

Santiment on ethereum in Twitter
Moreover, the number of ethereum wallets that hold more than 32 coins has dropped to a one-month low level, plunging to 129,980 addresses, according to the on-chain data provider Glassnode. The last time this number saw a drop was on Jan. 23, showing consecutive downhill movements. 
Glassnode's on-chain data shows that ETH's exchange flow is negative $49.8 million. Per the tweet, $373.8 million worth of ethereum was deposited to exchanges, while $423.7 million worth of the asset was withdrawn.
Trending Searches
crypto news | cryptocurrency news | crypto news today | cryptocurrency news today | Latest cryptocurrencies | crypto market news | Latest crypto news | cryptocurrency latest news | crypto update