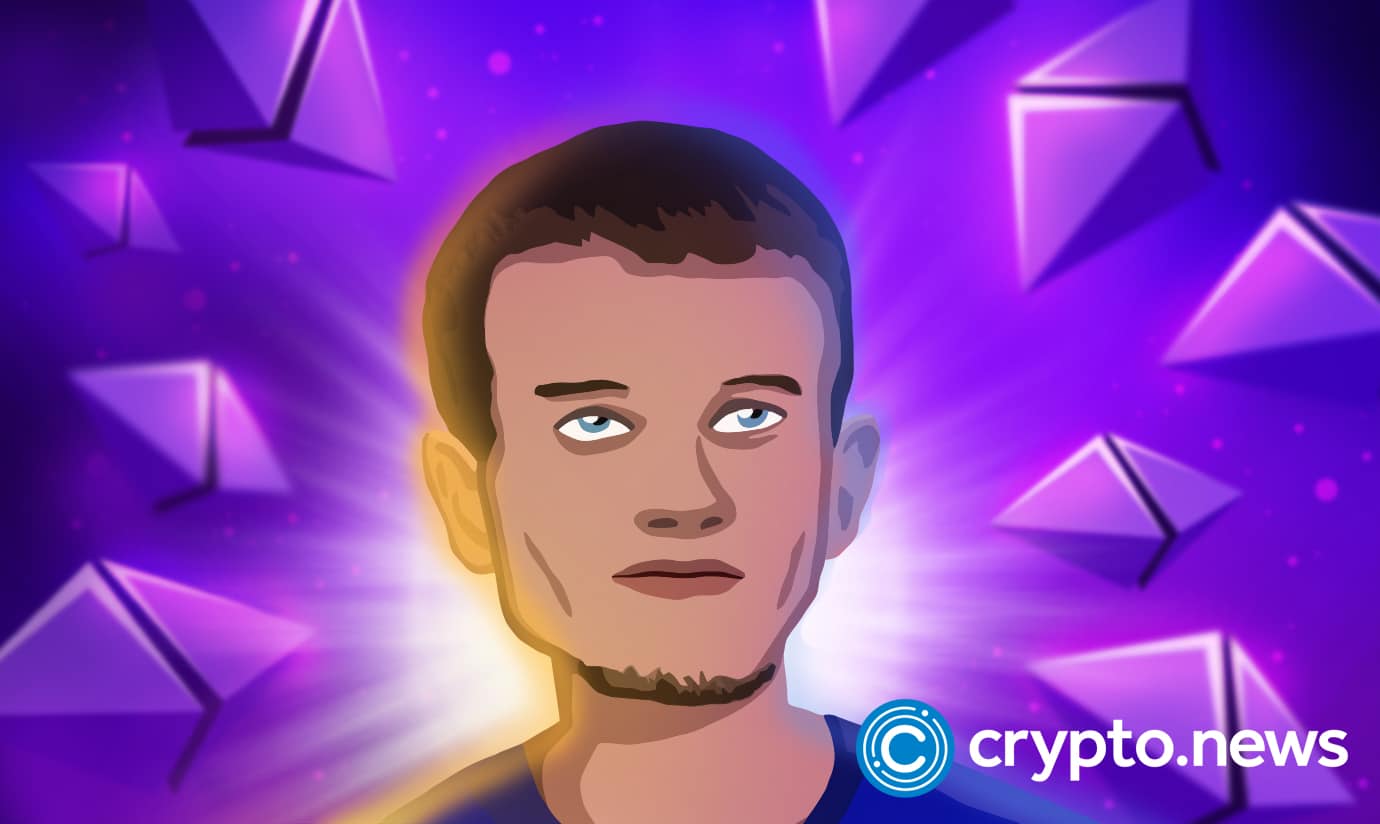 A transaction showing the transfer of 40,000 Ethereum (ETH) to a Vitalik Buterin account was seen on the chain today.
40,000 ETH transferred to Vitalik Buterin's address
A transaction showing the transfer of about 40,000 Ethereum (ETH) belonging to renowned crypto guru and co-founder of Ethereum Blockchain, Vitalik Buterin, has surfaced on the chain today, November 24, 2022. 
According to Etherscan, 40,000 ETH was transferred from the multisig address 0x22…3a9d created by Vitalik Buterin to 0xD04…8fd7. 
According to the details from Etherscan, a user (Vb3) moved 40,000 ETH from one wallet to another. The transfer had occurred about six hours before press time. The on-chain data shared by Colin Wu states that the transfer happened between the multisig address 0x22…3a9d created by Vitalik Buterin to 0xD04…8fd7. 
At press time, the Vb3 wallet holds 250,001 Ether, and the other wallet that received the ETH holds 64,301. It is unclear at the moment as to whether it was Vitalik who made the transaction.
ETH is trading at $1,196 at press time, with a 2.8% gain in the last 24 hours. It was trading above $1,200 before dropping to its current price.
The transfer, believed to have been made from a wallet created by Vitalik Buterin, comes on the heels of the recent dumping of ETH by the FTX hacker earlier in the week. Ethereum price has since recovered slightly. As of writing, ETH's price stands at $1,195, up 2.75% in the last 24 hours, according to price tracking platform CoinMarketCap.
Vitalik Buterin makes massive ETH transfer amidst ETH price dip
In recent times, Ethereum witnessed a heavy selloff due to the FTX crash. The FTX bankruptcy announcement made it even more difficult for investors in the crypto market. According to Etherescan data, the Vitalik Buterin transaction worth 40,000 Ether was seen from the sender name marked Vb 3. While dropping ETH prices, the Ethereum whales pounced on the dip opportunity. 
The whales added over $1 billion worth of ETH as the price dipped following the FTX collapse. On-chain data showed that November 21 marked the 5th largest single-day whale accumulation in the last year. Also, the whales have been dabbling with Ethereum lately. 3000 ETH, worth $3.75 million, were traded last weekend. Many initially believed that Vitalik Buterin, the co-founder of Ethereum, initiated the sale.
Also, the FTX hacker converted all the assets to ETH, due to which there was FUD around the cryptocurrency. At one point, the hacker becomes the 33rd largest Ethereum (ETH) holder, overtaking some of the largest exchanges with over $280 million in holdings.
Trending Searches
crypto news | cryptocurrency news | crypto news today | cryptocurrency news today | Latest cryptocurrencies | crypto market news | Latest crypto news | cryptocurrency latest news | crypto update