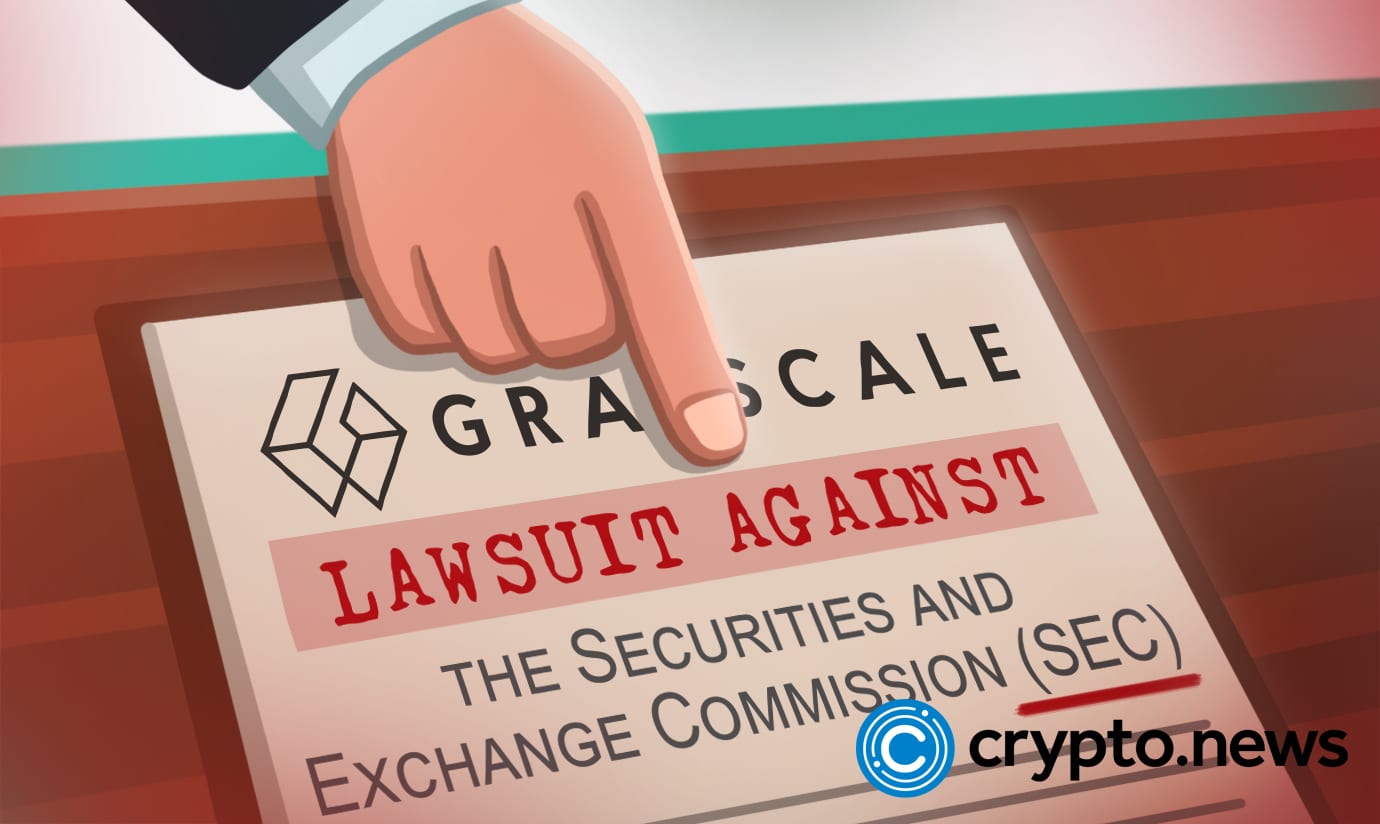 Michael Sonnenshein, the chief executive officer of Grayscale Crypto Investment Fund, spoke on CNBC's Squawk Box.
Sonnenshein shed some light on the company's ongoing lawsuit against the SEC, the potential lowering of fees, and whether investors can redeem their tokens from Grayscale. In addition, he gave his opinion about the potential direction that the price of bitcoin may follow in the future.
Grayscale's primary concern is SEC lawsuit
Becky Quick, a co-host on Squawk Box, posed a straightforward question to Sonnenshein on whether Grayscale will get to a stage where they would let investors redeem their crypto assets from Grayscale Bitcoin Trust.
Sonnenshein did not directly answer Quick's question. She mentioned that GBTC sells at a discount of almost 40% to bitcoin and said this might cause investors significant concern.
Sonnenshein responded by saying that the essential thing for Grayscale right now is to win the lawsuit they filed against the SEC last year after the regulator denied their request to convert GBTC into a bitcoin ETF. The case was filed after the SEC rejected their application to convert GBTC into a bitcoin ETF.
Sonnenshein not sure about bitcoin to $30k
Michael Sonnenshein conceded that it is difficult to make such forecasts in response to a question posed by the presenter, Joe Kernen, about whether the price of bitcoin will continue growing to the level of $25,000 or even $30,000.
On the other hand, investors feel that most of the bad news on the cryptocurrency market they had been anticipating has already fallen and that the cryptocurrency market may be experiencing a bit of a relief rally.
Grayscale's backup plan
The firm's chief executive officer said that if all those efforts to attain that via the court fail, the company would engage with regulators and shareholders to issue a tender offer.
However, as he pointed out, this would be a significant departure from the goal of introducing a bitcoin ETF to the market. It would also signal that the authorities would instead push BTC deeper into the regulated arena and safeguard investors.
Sonnenshein also said that Grayscale is "dedicated to cutting costs" for investors; however, he did not specify if or when the company intends to decrease the fees.
Trending Searches
crypto news | cryptocurrency news | crypto news today | cryptocurrency news today | Latest cryptocurrencies | crypto market news | Latest crypto news | cryptocurrency latest news | crypto update