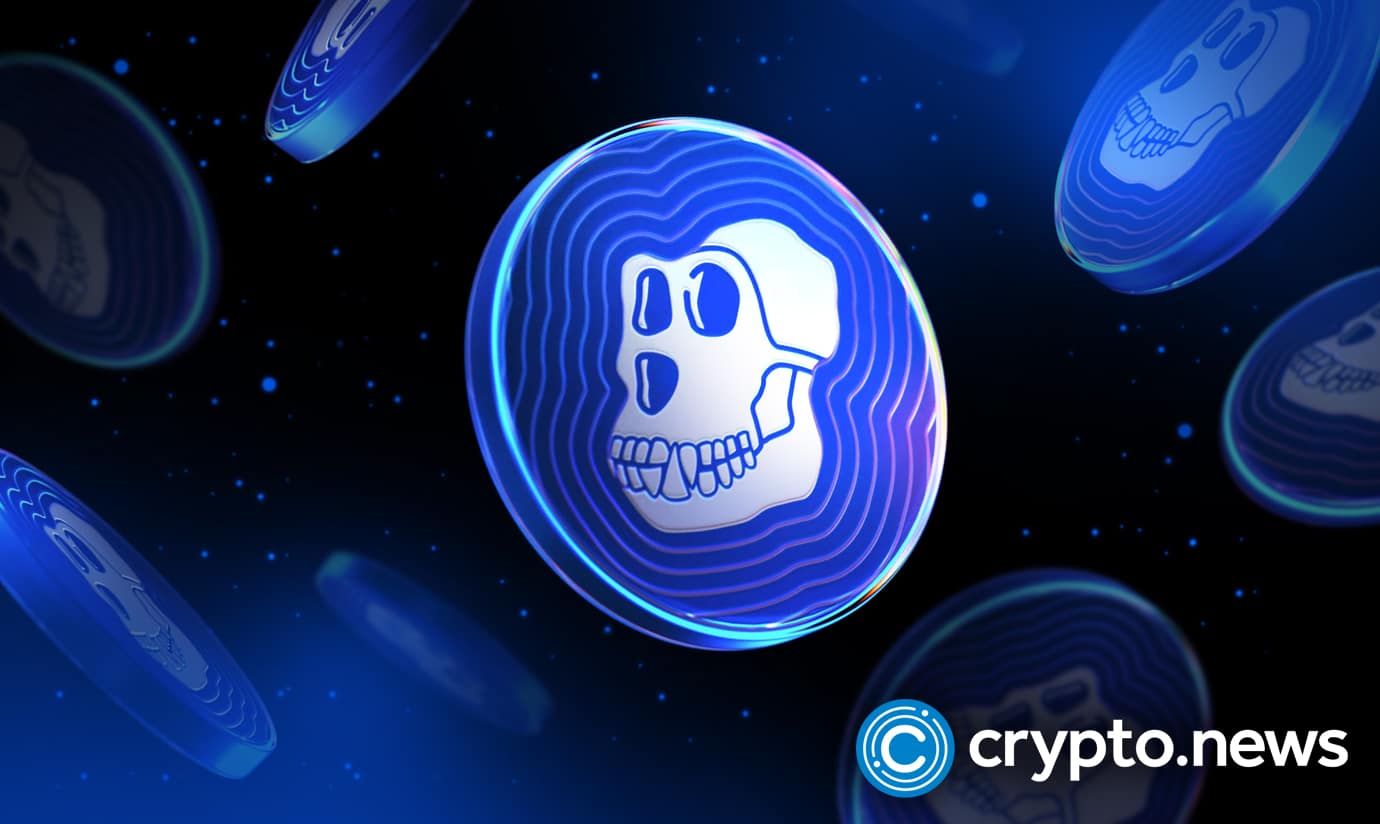 North American holders of the ERC-20 metaverse token (ApeCoin) from Yuga labs will no longer be able to stake it. This latest development is coming shortly after the recent SEC's probe into Yuga labs operations.
Based on the statements from Apecoin on Wednesday, the ApeCoin DAO claimed the "current regulatory environment" left it with "no good alternative" but to selectively geo-block the service in numerous areas, including the United States and Canada. 
Recall that the full-scale investigation into yoga lab operations started last month, and the federal agency accused yuga labs of violating securities laws.
Yuga labs' post-probe actions
To keep its users abreast with the project's latest developments, ApeCoin offered details about its upcoming launch of ApeStake.io, which was slated to go live on September 5th and preceded by an associated smart contract that will be funded within two days. 
Stakers who join at the time of launching may begin accruing rewards one week after its launch on December 12th. 
However, the staking options will be geographically restricted, especially for countries and regions like the United States, Syria, Iran, Canada, Crimea, Russia, Cuba, Luhansk, and Donetsk. 
In Yuga's words:
"We are aware that geo-blocking some users in North America is inconvenient for many members of the Apecoin community, Unfortunately, in today's regulatory environment, we had no good alternative."
The Apecoin staking model and why SEC is against it
"Staking" in crypto is a passive income-earning option that refers to locking one's crypto assets to secure a given blockchain network in exchange for rewards with network fees and subsidies. It may also refer to any service requiring someone to lock digital coins in return for periodic yield(%). This and many more are what Apestake.io will look like when launched. 
But these Apecoin staking models seem to be in the crosshairs with the United States watchdog because Apecoin contemporaries like Nexo and others have been deemed unregistered securities and told to stop giving crypto interest-bearing accounts. 
But Apecoin says there is still hope
While Apecoin is currently creating front-end geographical restrictions for its users in the countries and regions named above, it has also reiterated that Apestake.io enthusiasts in these places can still technically use the staking mechanism since it's a smart contract. 
ApeCoin over Twitter on Wednesday said:
"We want to remind the community that one of the benefits of decentralised finance is that anybody can interact with a smart contract, or develop clients and interfaces that allow users to interact with smart contracts." 
Trending Searches
crypto news | cryptocurrency news | crypto news today | cryptocurrency news today | Latest cryptocurrencies | crypto market news | Latest crypto news | cryptocurrency latest news | crypto update