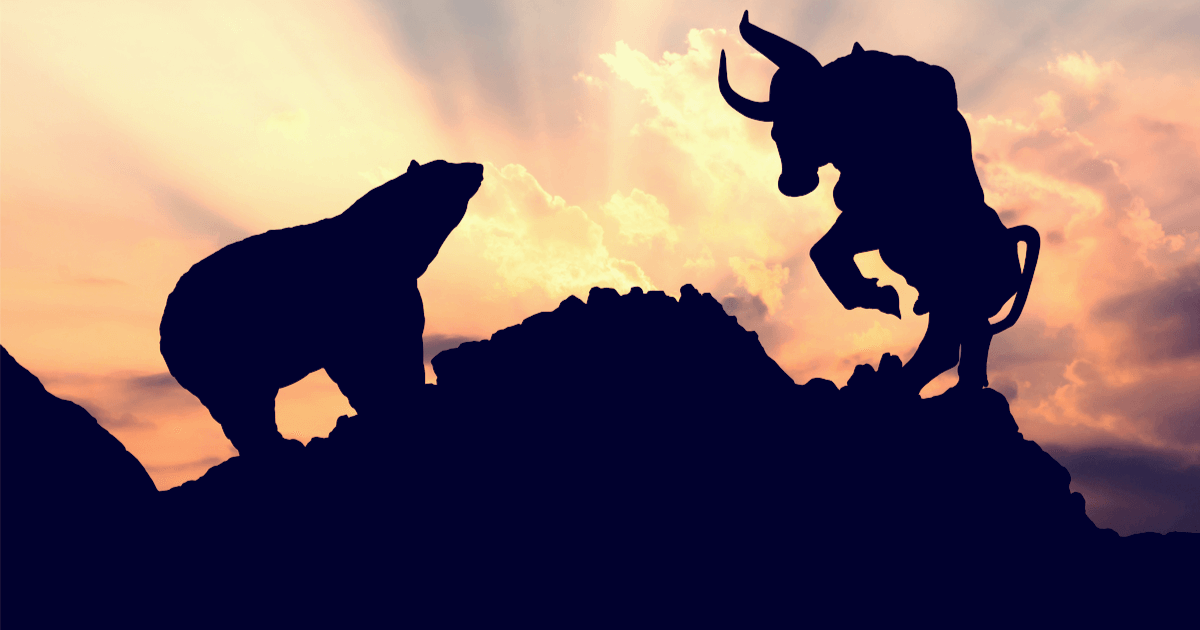 1/26 (Thursday) morning market trends (compared to the previous day)
crypto assets

Bitcoin: $22,942 -0.4%
Ethereum: $1,580 -2.3%
Aptos: $18.5 +47%

traditional finance

NY Dow: $33,743 +0.029%
NASDAQ: $11,313 -0.18%
Nikkei Stock Average: ¥27,395 +0.35%
USD/JPY: 129.56 -0.47%
USD Index: 101.6 -0.25%
10 year US Treasury yield: 3.4 -0.57% annual yield
Gold Futures: $1,946 +0.6%
Today's New York Dow fell by more than $400 at one point, but it rebounded due to buybacks. Did Microsoft's weak outlook for the third quarter (January-March) announced after the close of the previous day lead to a sell-off in IT/tech stocks? The company said cloud business sales beat expectations, but it expects cloud business Azure's growth rate to slow in the first three months of the year. Meanwhile, Microsoft and Tesla are being bought back in the final stages.
Tesla also announced its earnings after the close. Earnings per share and sales were also found to be ahead of expectations. The number of vehicles delivered in the fourth quarter reached a record high. On the other hand, the profit margin of the automobile business fell to the lowest level in the last two years. It was also revealed that the bitcoin (BTC) held was not sold. In 2022, 75% of the holdings will be sold, and the current holdings are said to be equivalent to 9,720 BTC (28.9 billion yen). Shares +0.35% after hours.
JUST IN: Tesla reveals that it has not sold any of its Bitcoin in Q4 2022

—Blockworks (@Blockworks_) January 25, 2023
And S%P500 tech companies are expected to see earnings fall more than 9% in the fourth quarter. There seems to be a lot of speculation that the growth slowdown caused by the US Fed's aggressive interest rate hikes will have an impact on future corporate earnings. Individual stocks: Big Bear ai (AI related) +15%, Microsoft -0.5%, Alphabet C -2.5%, Amazon +0.9%, Apple -0.4%, Tesla +0.3%, Meta -1.1%, Coinbase -1.4 %.
Relation: Recommended for cryptocurrency investors, advantageous shareholder benefits "10 selections"
Important economic indicators/events from this week onwards
January 22-27: 7-day Lunar New Year holiday in China and Greater China
January 26 (Thursday 22:30): U.S. real GDP (annualized quarter-on-quarter rate) (preliminary report)
January 27 (Thursday 24:00): University of Michigan Consumer Confidence Index (final report)
February 2 (Thursday 4:00): FOMC policy rate
February 3 (Thursday 22:30-24:00): U.S. Unemployment Rate/Nonfarm Employment
USD/JPY: 129.56 -0.47%
Relation: The background of the "strong dollar" that affects the virtual currency market also explains the correlation and factors of the weak yen
Situation in China
China's population in 2022 has fallen below the previous year's level for the first time in 61 years. It is predicted that India will overtake India this year and fall from the world's most populous position. China's National Bureau of Statistics announced on January 17 that the population as of the end of 2022 will be 1.412 billion, down 850,000 from the previous year. This is the first population decline since 1961, 61 years ago.
This is due to the one-child policy that has lasted for more than 40 years, and the accelerated movement to refrain from both marriage and childbirth due to the corona city blockade and the zero-corona policy. A depopulation shift, which came earlier than the government expected, could deal a heavy blow to the country's economy and its status as the world's factory. A lead economist at the Lowy Institute, a think tank in Sydney, said China's chances of one day overtaking the United States to become the world's largest economy fell by one notch as demographic headwinds intensified. I did," he pointed out.
Also, China's GDP growth rate in 2022 was +3% compared to 2021. Due to the impact of the zero-corona policy, which severely restricted citizens' activities, and global supply chain problems, the figure fell far short of the government's target of around +5.5%. The GDP for October-December 2022 increased by 2.9% compared to the same period last year. Although retail sales and industrial production exceeded market expectations, they have not reached pre-coronavirus levels.
On the other hand, although the zero-corona policy was abolished in December and the economy was restarted, the infection is spreading due to the sudden relaxation. There are also concerns that growth in consumption and other areas will be limited, and that this will drag down economic growth in the first half of 2023. Even so, it seems that consumption recovery is expected due to the economic resumption of China, an economic powerhouse. According to Bloomberg, some strategists and money managers expect Chinese stocks to rise another 20% as consumption recovers. Goldman Sachs Group Inc. and Morgan Stanley are also forecasting a gain of about 10% for the MSCI China index. The MSCI China index has risen more than 50% since the end of October last year.
Aptos all-time high
Aptos (APT) has hit a record high in the cryptocurrency market.
APT has continued to rise recently, more than six times its December low of $3.06 last year. The inflow of funds is mainly from Korean exchanges, and Upbit has recorded a total turnover of more than $ 1 billion so far. Aptos Labs will hold its first hackathon event in Korea from February 1st. In addition, the Aptos-based MMORPG game "GRAN SAGA: UNLIMITED" developed by partner Korean game studio NPIXEL is scheduled to be released by the end of the year, raising expectations for network growth.
GRAN SAGA: UNLIMITED—Official Title Announcement

METAPIXEL presents #GranSaga Unlimiteda stunning new web3 MMORPG built on @Aptos_Network.

Coming in 2023.#GranSaga │ #therefore │ #grand saga │ #Gakuran Knights pic.twitter.com/twrzvKhzMp

— METAPIXEL (@METAPIXEL) January 2, 2023
Cryptocurrency/Blockchain-related Stocks (Year-on-Year Change/Year-to-Week Change)
Coinbase Global | $52.7 (-1.5%/-4.4%)
Robinhood Markets | $9.6 (-0.2%/+1.8%)
MicroStrategy | $245 (-0.6%/+2.4%)
As for Robinhood Markets, yesterday, an incident occurred where the Twitter account was hacked and taken over. Fake promotional tweets about the launch of a token called "RBH" were posted, but they have all been deleted.
Relation: Recommended for cryptocurrency investors, advantageous shareholder benefits "10 selections"
GM Radio held today!
It will be distributed today, Thursday, January 26, from 12:30 to 13:00 Japan time on @CoinPost_Global's Twitter space.
As a special guest this time, we invited Anthony Rose, head of engineering at Matter Labs. The company is developing Ethereum (ETH) L2 solution "zkSync". Matter Labs is developing a technology to improve the scalability of Ethereum by utilizing cryptographic technology called zero-knowledge proof, and it is currently attracting a lot of attention.
Relation: This year's first GM Radio will be held, guests will be Ethereum L2 "zkSync" development company executives
This year's first "GM Radio" will be held!
Guests are executives of Ethereum L2 "zkSync" development company https://t.co/Wqyrx8PcGy

— CoinPost-virtual currency information site-[app delivery](@coin_post) January 19, 2023
Click here to watch the archive of the previous episode, including Yat Siu, chairman of Animoka Brands.
⏰ Reminder: Our 2nd #GMRadio starts in 30 min (24:00 UTC / 19:00 EST / 9:00 JST)

🎙️Tune in to hear about "Leading The Open Metaverse With Innovative Blockchain Games" with @ysiuExecutive Chairman of @animocabrands and @Ben_CharbitCEO of @Darewise!https://t.co/nr8dNhMpBM

— CoinPost Global (@CoinPost_Global) December 22, 2022
Written by: Kurt Ebenzer