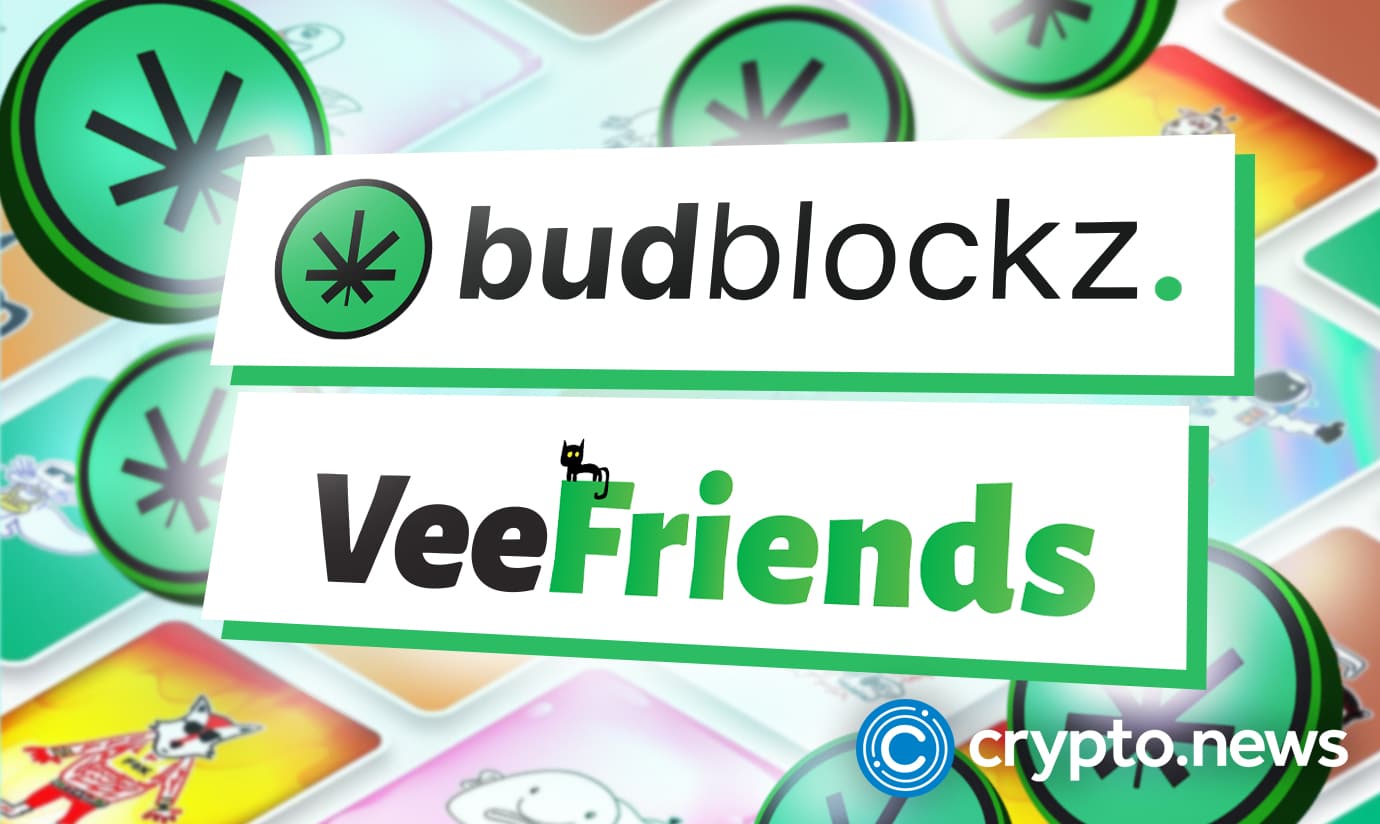 NFTs have carved out a unique niche as a market disruptor in the crypto world. They are a part of the crypto market that is simultaneously revolutionizing finance and art. Crypto enthusiasts have discovered many ways to invest in art, music, and sports using NFT.
In NFT projects, the ownership and uniqueness of a work of digital art are established using blockchain technology before it is sold through various platforms. The blockchain keeps track of NFT sales, establishing an unchangeable digital ecosystem. 
Ethereum provides a robust platform for launching NFT projects. As the controversy on the Ethereum Merge subsided, NFT projects in the network are stealing attention away from the general market turbulence. Top among these projects are Veefriends, Moonbirds, and BudBlockz (BLUNT) Ganja Guruz.
Let's explore these Ethereum-based NFT projects!
Veefriends Brings Together a Community of Creative and Business-Minded People
Gary Vaynerchuk, a well-known digital marketer, and entrepreneur created the NFT collection Veefriends to build a community of like-minded individuals around creativity and business. As an NFT holder, you gain access to a private membership group and a ticket to VeeCon, Gary Vaynerchuk's multi-day NFT conference.
Veefriends' value has risen primarily as a result of their well-known founder. The hype surrounding the person behind the collection, as with NFTs by famous artists, often drives users to the prices. Veefriends, on the other hand, are a unique combination of the first and second categories, as well as providing utility in the form of access to a private community and a large conference.
Unlike other NFTs with rarity levels, each Veefriends collectible will have varying access levels and activities via the smart contract. The ultimate goals of Gary Vee's NFT project are to establish a remarkable community and produce valuable intellectual property.
Moonbirds Uses Nesting to Unlock Benefits for NFT Holders
The NFT collection is the first PFP NFT from the Proof Collective. Proof Collective is an exclusive, closed-door collective of 1,000 NFT collectors and artists. The collection's enormous success is unsurprising, given that Moonbirds provides access to the Proof ecosystem. Not long after its launch, the Moonbirds NFTs created ripples in the NFT world.
Moonbirds are built to be locked up and nestled without leaving the user's wallet, in addition to their pixelated design, which has gained wide traction in the cryptocurrency community.
The Moonbird will start gaining additional benefits as soon as it is nested. As the total amount of nested time accumulates, users will notice their NFTs reach new tier levels, thereby upgrading their nest.
BudBlockz (BLUNT) Ganja Guruz Grants Automatic Global Access to Verified Cannabis Stores
Ganja Guruz, the BudBlockz (BLUNT) NFT, is a utility-driven NFT collection. BudBlockz is the cannabis and marijuana industry's first decentralized e-commerce marketplace. BudBlockz's NFTs enable you to own a piece of that industry through fractional ownership. You can purchase a portion of the farms and dispensaries in a unique, decentralized manner. Furthermore, NFT holders can complete a KYC process, granting them automatic global access to all verified cannabis stores and being part of a vibrant NFT community.
Ganja Guruz is currently attracting massive attention because of its enormous potential for rapid and explosive growth as cannabis becomes legalized on a larger scale. Since the Ganja Guruz collection contains only 10,000 NFTs, increased demand for fractional ownership and exclusive NFT bonuses will quickly drive up prices. And, unlike Veefriends, you only need to spend a little ETH on the Ethereum blockchain to get one.
To mint your own BudBlockz Ganja Guruz NFT visit: https://budblockz.io/nfts
Once on the page click the "Mint Now" button and connect your ERC20 compatible wallet. You will be able to mint your Ganja Guruz NFT for 0.09 ETH. 
Purchase or learn more about BudBlockz (BLUNT) at the links below:
Official Website: https://budblockz.io/
Presale Registration: https://app.budblockz.io/sign-up 
BudBlockz Community Links: https://linktr.ee/budblockz
Trending Searches
crypto news | cryptocurrency news | crypto news today | cryptocurrency news today | Latest cryptocurrencies | crypto market news | Latest crypto news | cryptocurrency latest news | crypto update