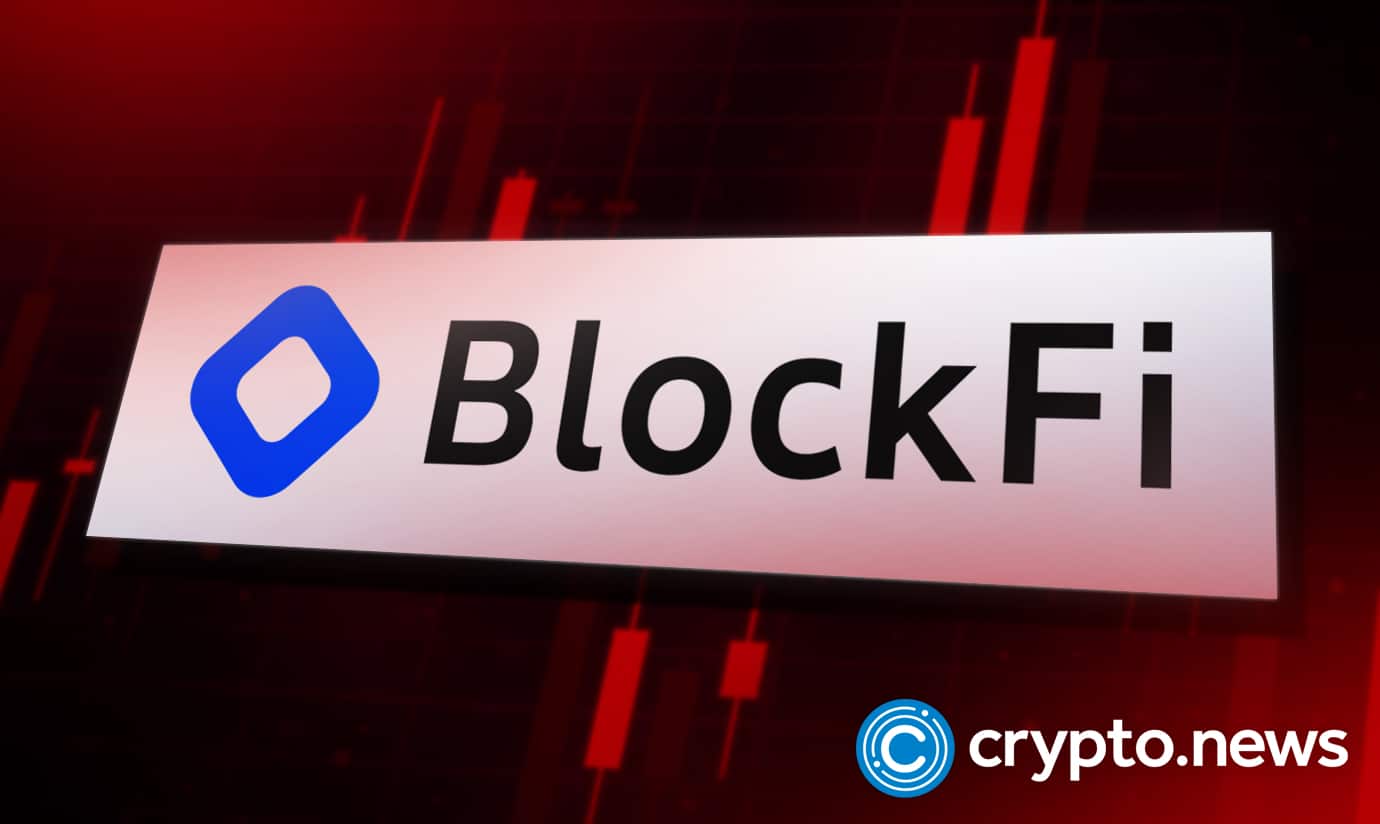 Crypto company, BlockFi, is allegedly preparing for potential bankruptcy filing following FTX's sudden collapse. Skeptics have discovered that FTX had previously bailed out BlockFi but borrowed money from them that they could not refund.
The beginning of BlockFi's troubles
A report by people familiar with the matter confirms that BlockFi already plans to lay off workers after disclosing exposure to FTX; it also suspended customer withdrawals last week and had at least $14 billion of customer deposits as of last year.
Another shady thing BlockFi was doing was using users' funds to purchase GBTC and dumping it at a premium on retail investors. The premium later became a discount, and that's when BlockFi suddenly borrowed money from customers, and they had to sell at a discount which worsened to its lowest. The company then got hit hard by the Luna collapse.
That's when SBF came in and freed the embattled crypto firm by offering a $250m credit in a bid to help BlockFi "navigate the market from a position of strength.
After FTX got hold of BlockFi, the firm leveraged and took more money from BlockFi and lent it to itself, FTX issued the money to Alameda Research for trading.
Now, after FTX fell, the company cannot reimburse BlockFi. It has forced the cryptocurrency lender to prepare for a potential bankruptcy filing after halting withdrawals of customers' deposits and acknowledging it has "significant exposure" to bankrupt firm FTX.
Some crypto enthusiasts claim that it was obvious to expect BlockFi to file for bankruptcy because it has been in distress for some time. The impact of FTX on BlockFi won't be the last, and the crypto community should brace themselves to see more companies with exposures to FTX likely fold up. A trend evident for a few days now is expected to impact the industry sentiment and price of Bitcoin significantly.
Dmitry Ivanov, CMO at CoinsPaid, commented and said:
"Over the course of the coming weeks and months, we are going to be seeing more companies with exposures to FTX likely fold up, a trend that is significantly going to be impacting the industry sentiment and price of Bitcoin negatively. The coin has lost 7.86% over the past week amid the entire FTX saga and is currently changing hands at $16,765.61, and if the situation deteriorates, the coin can drop to the $13,500 to $14,000 range in the short term."
Trending Searches
crypto news | cryptocurrency news | crypto news today | cryptocurrency news today | Latest cryptocurrencies | crypto market news | Latest crypto news | cryptocurrency latest news | crypto update