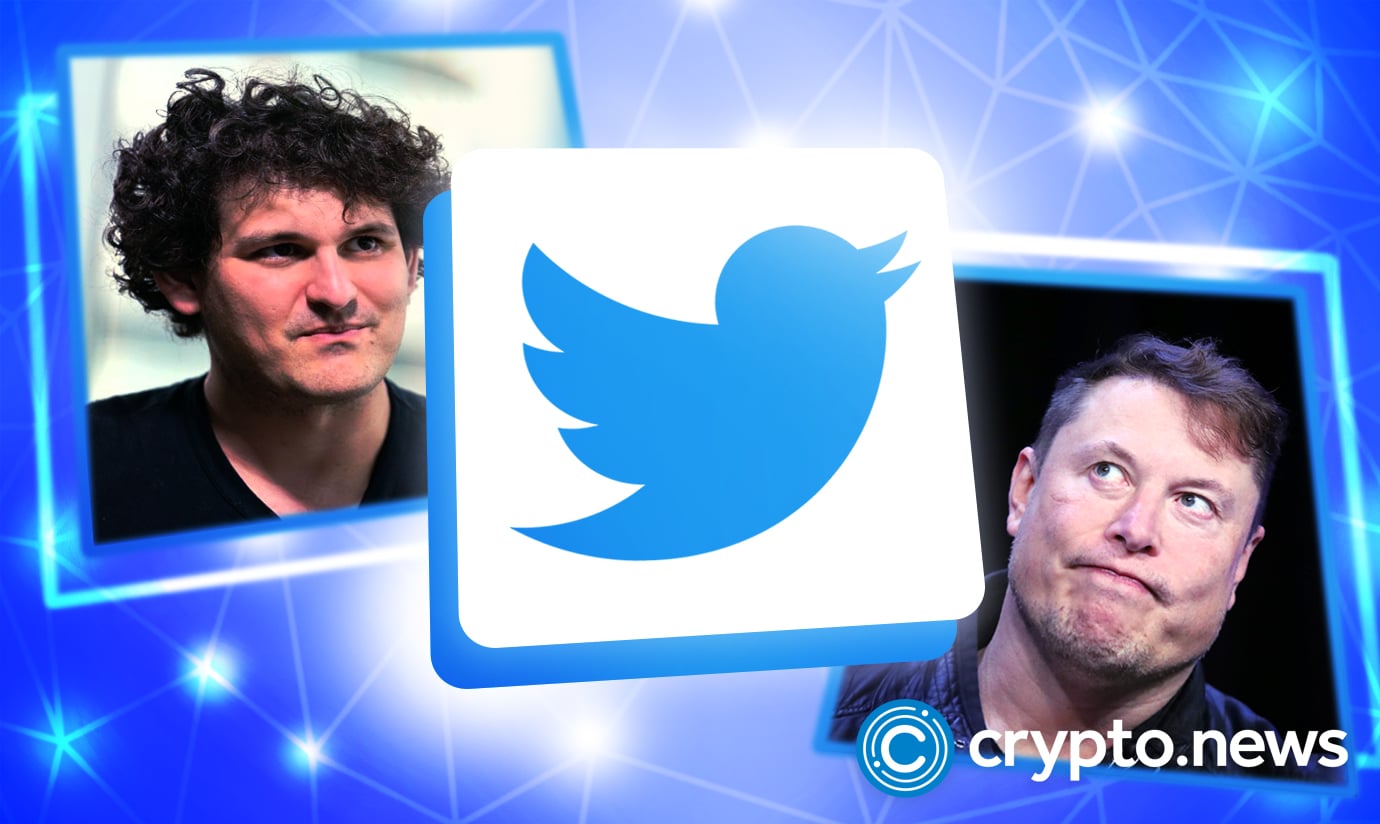 Via Twitter, Elon Musk joyfully mocked the collapse of the crypto exchange FTX. Musk claimed that when he first met FTX founder Sam Bankman-Fried, his "b******* meter was red lining."
A covert text between Sam Bankman-Fried and Elon Musk
On May 5, Musk seemed friendly to SBF. Two weeks after finalizing a $44 billion purchase agreement for Twitter, he texted Bankman-Fried to extend an invitation to convert a $100 million stock he had been holding for a few months into a privately held Twitter.
The previously unknown message, which business journalists Semafor analyzed, started a series of events that have connected the two individuals, whose businesses are both in various states of trouble. According to an FTX balance sheet created following the acquisition's completion on October 28 and distributed to investors earlier this month, which categorized Twitter shares as an "illiquid" asset, Bankman-Fried owns a large portion of the now-privately held and heavily indebted Twitter.
Musk, who first declined to comment, later tweeted on Wednesday that Twitter has no investment from SBF/FTX and that Bankman-Fried "definitely does not own shares in Twitter as a private company."
This summer, a text chat portion was revealed in court in Delaware as Twitter sued to pressure an unprepared Musk to finalize the deal.
Following a positive message from Bankman-Fried on how excited he was about Musk's plans for the platform, Musk questioned his intent. However, SBF claimed he was keeping a low profile while preparing for a forthcoming congressional hearing and couldn't make additional investments in Twitter. Still, he reportedly had around $100 million of stock that he was willing to contribute to the purchase.
Past events
Early this year, Bankman-Fried began building up the stake to acquire Twitter. (Bankman-Fried has invested in Semafor as well.)
According to the Delaware court records, Bankman-philanthropy advisor, Will MacAskill, contacted Musk on March 29 — one week before the Tesla CEO made his ownership public — to promote "a possible cooperative effort" between the two billionaires. He assured Musk that convincing Bankman-Fried to contribute up to $3 billion to such a proposal would "be easy."
Michael Grimes, Musk's banker, later said that Bankman-Fried expected to get at least $5 billion and maybe as much as $10 billion. A few days before the disputed text message exchange, Bankman-Fried and Musk had a phone call that led to Bankman-Fried choosing not to invest, according to Axios and Semafor.
But according to FTX, as Musk had advised, he rolled over his interest.
Musk has publicly disparaged his alleged current co-owner of Twitter since FTX's demise. In a Twitter Spaces conversation on November 12, the day after FTX filed for bankruptcy, he said, "Everyone was talking about him like he's walking on water and has a trillion dollars. And that [was] not my impression; something is off."
Trending Searches
crypto news | cryptocurrency news | crypto news today | cryptocurrency news today | Latest cryptocurrencies | crypto market news | Latest crypto news | cryptocurrency latest news | crypto update