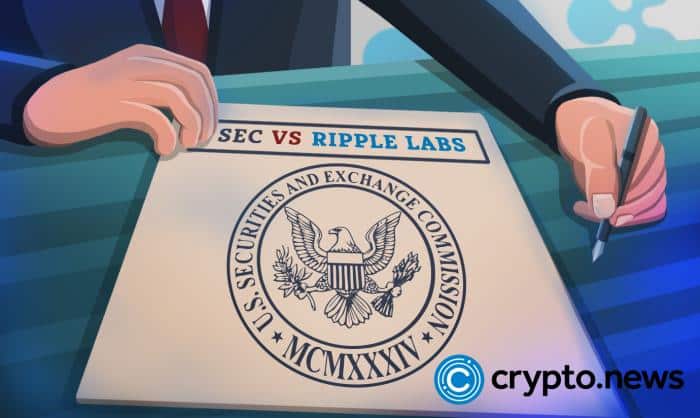 Stuart Alderoty, general counsel at Ripple, recently responded to a New York Times piece that misunderstood the authority of the US Securities and Exchange Commission (SEC) in establishing the security status of XRP. According to the story headlined "Inside a Crypto Nemesis' Campaign to Rein In the Industry," the SEC has designated XRP as a security, which caused the digital asset to lose its position as the third-largest cryptocurrency by market capitalization.
SEC cannot designate XRP as a security
The security status of XRP is a matter for the court to resolve, according to Ripple General Counsel Stuart Alderoty, in response to the NY Times' distortion. He said that the SEC could not classify the cryptocurrency asset as a security.
A part of  the article stated that:
"Before the filing, XRP, Ripple's signature token, was the third-most valuable cryptocurrency; however, since the S.E.C. classified it as a security, it has fallen in the rankings. "
The attorney cleared that the SEC hasn't classified XRP as a security and doesn't have the authority to do so in a tweet. According to one judge, "The SEC can only raise the question, and the court finally determines the answer."
Alderoty's claim was backed up by attorney John Deaton, who is defending over 75,000 XRP investors in the ongoing Ripple-SEC dispute. Deaton claims that the piece completely misrepresents the authority of the SEC. He claimed that even the SEC had admitted that only a court could evaluate whether an asset like XRP qualified as a security.
He later affirms that the SEC [SDNY] provides the exclusive means for evaluating the legitimacy of the Commission's allegation. He concludes that Upgrading XRP will no longer be valid. This development comes as the SEC has been in the spotlight recently, with the crypto community pushing for them to look into the FTX issue.
More on Attorney Stuart
At Ripple, Stuart Alderoty serves as general counsel. Stuart brings more than 30 years of legal experience and a background in regulatory and financial matters. He has served as general counsel and a member of the executive leadership teams at HSBC North America Holdings and CIT Group. Stuart also held the position of Managing Counsel at American Express, where he was an executive team member for the company's President and CEO of the Consumer Card Business. The international legal firm LeBoeuf, Lamb, Greene, and MacRae, where Stuart was a partner and had his start in private practice, specializing in litigation.
Trending Searches
crypto news | cryptocurrency news | crypto news today | cryptocurrency news today | Latest cryptocurrencies | crypto market news | Latest crypto news | cryptocurrency latest news | crypto update